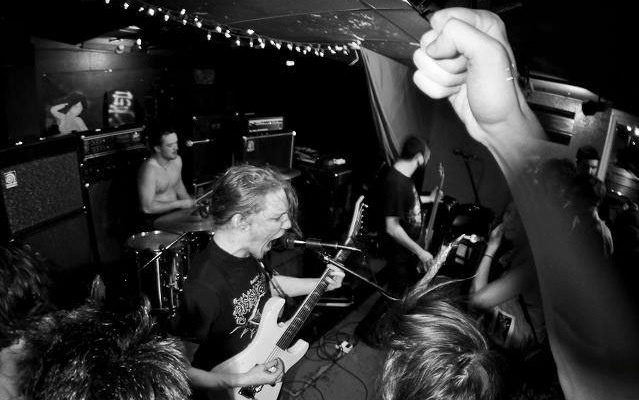 Sludge/math/grind/whatever band readies new, and unmissable LP. Stream a track.
Lets make one thing clear, Forcefield Records has the golden touch. Starting with Cough, and continuing with bands like Windhand, Inter Arma, Bastard Sapling and others, their latest release on deck comes from a three piece called Yautja. Made up of members of Coliseum and others, Yautja incorporate imperial sludge riffs ala Neurosis with grind, math, crust and more. You'd think a mish-mash of influence like that would be jarring, but Yautja feels a lot more organic than their description leads on. Especially live. Where they rip. Think Inter Arma without the southern bent and with more grind instead of black metal.
The record is no slouch either. Peep "Faith Resigned" below and look out for Songs of Descent on February 11th. Highly reccommended.
Catch Yautja on the road at the dates below.
YAUTJA on Tour
February 1- Memphis @ Buccaneer Lounge
February 2 - St. Louis @ CBGB
February 3 - Milwaukee @ Dude, Where's My House
February 4 - Chicago @ Albion House
February 5 - Detroit @ The Precinct
February 6 - Pittsburgh @ TBA - help?
February 7 - Harrisonburg @ Crayola House
February 8 - Philadelphia @ Wolf Cycles
February 9 - Brooklyn @ Acheron w/Geryon & Psalm Zero
February 10 - Boston @ Roggies
February 11 - New Brunswick @ TBA - help?
February 12 - Baltimore or DC? - Help
February 13 - Richmond @ V.S.C.
February 14 - Asheville @ TBA w/ King Dirt
February 15 - Atlanta @ WonderRoot
February 16 - Nashville Release Show @ The Other Basement w/ Ramming Speed