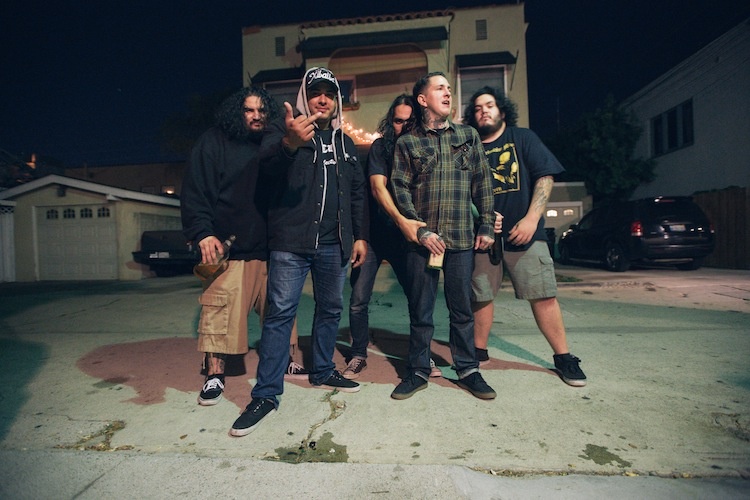 Happy Holidays from one of the most brutal bands in hardcore!
For all of the goodness that goes down during the holidays, there are also heaps and heaps of steaming piles of bullshit. Travelling. Waiting in lines to buy a Christmas gift that the person may or may not like. Having the same conversation 75 times with each individual family member. Explaining to your parents why you arent married yet. Discussing politics and Fox News. Being bored out of your fucking skull.
Here is your soundtrack to boredom, hate, frustration, and rage for the holidays: Xibalba's "Invierno" from their forthcoming LP Tierra Y Libertad. More than ever, Xibalba is venturing further into death metal territory with their latest LP due via Southern Lord on 1/27, a vicious mid-tempo hardcore monster. Fuck, it rules. And fuck, that dude at the gift wrap station better watch his goddamn step.