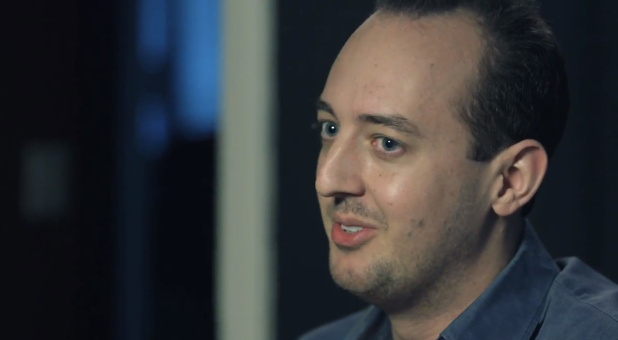 Wolfgang Gartner talks the track that made him.
Sometimes, the thing that makes you is right under your nose. Such was the case for Wolfgang Gartner, the California DJ that struck gold with a reworking of Beethoven's 5th Symphony. The appropriately titled "Wolfgang's 5th Symphony" was born when Gartner was looking through old demos and found a reworking of the original song that his 14 year old self created back in 1996. Classical music has a long history of being messed around with by artists in many genres, so the fact that the idea came to a house DJ is not surprising in and of itself. What did catch Gartner offhand was what happened next: "Wolfgang's 5th Symphony" blew up.
It was such a smash in 2009 that it ended the year as the highest selling track on the electronic powerhouse website Beatport, as much of a sign of 'arrival' as any out there for a DJ. Copycats popped up everywhere, as a veritable goldmine sprung around the marriage electronic and classic music. The song combines powerful house beats with the well-known melody, using the famous introduction (you know the one: dun dun dun DUN) as a bridge to remind the listener that yes, they do know what this is. It's just the right combination of overt reference and complete reworking., and like the man himself says, from the first listen you know that it's destined to be big.
So what has the track done for Gartner? Well, as a previously well-regarded if not prominent Deep House DJ under his birth name (Joseph Youngman), the song elevated him to a low-key superstar in the electronic world. His debut album in 2011 had him working with hip-hop stars like will.i.am., Cam'ron, and Eve, while his touring upgraded to festival status, both in the electronic world (Electric Daisy Carnival 2012, World Electronic Festival 2013) and otherwise (Sasquatch! in 2012).
He's even got fans naming their children after him and using his song as a soundtrack for birth: "There was a couple that was having a child and they put a boombox in the delivery room and played "Wolfgang's 5th Symphony when the baby was coming out," he recalls. In other words, all it takes for a previously proficient DJ to make the leap into the headlines is one good song. Gartner created "Wolfgang's 5th Symphony" on a hunch, and it returned the favor tenfold: it made him.