This Guy Built Southern China's Best Record Collection with Garbage
Dave Situ, or Dfu, is at the heart of Xiamen's music scene. Here, he breaks down his ten favorite records.
Dave Situ, also known as Dfu, is the owner of a bar called Thank You in Xiamen, on the southern coast of China. He's a member of the Chinese hip-hop collective 44, a committed Buddhist, and the owner of one of the most unique and impressive record collections you could ever find.
Earlier this year, I took part in a music residency program in Xiamen, where I was to make an album and to research the ways that musicians work in the city, one of the fastest-growing in the world. It quickly became obvious that Dfu is the linchpin of the music community in Xiamen. His bar is the place where people gather before and after shows, many of which take place within walking distance at Real Live, Xiamen's closest concession to a dive venue. At Thank You bar, you are likely to meet every musician that passes through the city, maybe catching them in the middle of a surprise improv session under the monuments to street art and travel that cover the walls.
Yet perhaps the most distinctive thing about Thank You Bar is Dfu's record collection, which he keeps in crates upon crates around the bar's DJ booth in case he feels random and needs to throw on a Babar audiobook from the 1970s or a long out-of-print collection of tribal field recordings. When I first asked him where he got his records from, he told me that in his home town, Guangzhou, in the 90s, there used to be huge markets selling trash that had been imported from America and Japan. Growing up in a noisy, busy city, he forged his own musical education by picking up the cassettes and records that Americans had thrown in the trash.
Every year, millions of tons of garbage are sent to China from the rest of the world to be recycled. Much of it enters the local economy, often with the help of scavengers, who scour the mountains of waste for stuff they can sell. In Guangzhou before the introduction of online shopping, this system offered a young Dfu his best opportunity to interact with Western culture, as he discovered a new style of groove through old funk and blues records, as well as fashion from discarded Nike products.
Though China recently clamped down on the amount of garbage it's willing to take from the US, record fans are still making use of imported waste to fill their collections, such as at this record store in Shanghai. Still, the Guangzhou markets are closing, unable to compete with Taobao, the Aladdin's Cave on crack that serves as China's eBay. Dfu mainly gets his records from trips around Asia, and his journey towards Western culture has turned back to home. When I asked him to take me through some of his favorite records, he preferred those that combined Western musical styles with the spiritual practices of the East.
Toward the end of my stay in Xiamen, I watched him play a set of these at Real Live, ringing bells and hitting drums hypnotically, until the crowd fell still, mesmerized around him. Meeting him has changed my approach to music forever. Here's our conversation about garbage markets, Buddhism, and Alice Coltrane. (This interview is translated from Cantonese.)
Noisey: Can you tell me about where your collection started?
Dfu: When I was really young, my dad and relatives would go searching in old markets for garbage, like electronics. We called it "digging." Japan and the US would ship their garbage to China, and the main markets selling all the garbage were in my hometown, Guangzhou. My father loved digging for microwaves or speakers, and they would take planks of wood and modify it for our house. We had vinyl, cassettes, VHS. Batteries from the UK. We got all our culture from that. We got our clothes there too, and all the music would be original. In Japan and the US they would throw away CDs and vinyl because they were old or not working well or whatever, and the disposal people would make a cut on the packaging to show that it was garbage, but it was fine for us. It worked fine. That's the story of Guangzhou in the 90s.
What was your first encounter with music?
It started when I was doing my homework in Guangzhou. My dad got two Walkman cassette players from the market, and I would borrow his tapes, so I could listen to my headphones and do my homework when he was watching TV or listening to the radio. Then I started buying tapes I liked. In Guangzhou, the spaces you live in are very small, so you need something to block the noise.
"In Guangzhou, the spaces you live in are very small, so you need something to block the noise."
What tapes did you like as a kid?
Even as a kid I gravitated towards black artists. I didn't know anything about music yet, but I knew that I liked the groove, and it was really comfortable to do homework to. I didn't listen to Chinese music because I could understand the language, so it really interfered with my ability to concentrate.
You live in Xiamen now, and you mentioned that a lot of the Guangzhou markets are closing down. Where do you get your vinyl?
These days I get my records from travelling, often to Tokyo, or Hong Kong. there's a great place in Sham Shui Po in Hong Kong, a guy called Paul sells stuff from there. Vinyl is having a resurgence, so if you go to HMV in Hong Kong, you see reissues from the classic Hong Kong label Citipop, who released all the greatest Cantopop albums.
You have a group called 44, which most Chinese people would consider an unlucky name, because it sounds like "death, death." Aren't you scared?
In Chinese, a lot of people have an aversion to the number four. When I was first living with my wife, she noticed that whenever there was a situation where a number would come up, like if I was casually turning the knob on a stereo, I would always end up with the number four. She told me it was her lucky number, so we started noticing it more. I always kept that mind. I don't know why, but from that point on the numbers 4 and 44 would always come up. I think my subconscious was vibrating towards it.
Have you heard the name of Jay-Z's new album?
No, what is it?
4:44 !
No way!
"I'm meditating every day, to go over what I've faced that day. Spiritual jazz or folk links back to my practice. It feels so natural. It's very much about the inner self."
What was the last show you played in Xiamen?
I've gotten to know a lot of people, so I like to play with friends. Last night I played with Moxi Zizi. He's a psychedelic folk artist. He was discovered in a singing competition, but he's not a pop singer, so when he stepped on the stage, he blew everyone away with how simple it was. A lot of artists in China go through TV competitions, but the contestants are not always mainstream here. There's a lot of quality.
Tell me about your Buddhist practice.
I've been Buddhist since the age of 16 or 17. Buddhism to me is not about too much. It's about how to combine its philosophy with life. I'm meditating every day, to go over what I've faced that day. Spiritual jazz or folk links back to my practice. It feels so natural. It's very much about the inner self. When I was young, as an Asian guy, I chased a lot of Western culture. It's really active, and expressive. A lot of motion. As I get older, I'm looking for my roots. An album like Eternity by Alice Coltrane—which is my everything—combines the West and East.
I feel calmer in the East, more connected to other people.
I travel a lot, but I'm most at peace when I'm back in China in this collective society. In the West, everything is individual. They don't live with their parents. We eat different things, we think differently. It's a lot of fun to think about. I think of the West as the Yang to the East's Yin. We balance each other out.
Dfu's Ten Favorite Records:
Music of Africa No.7 – Congo Songs and Dances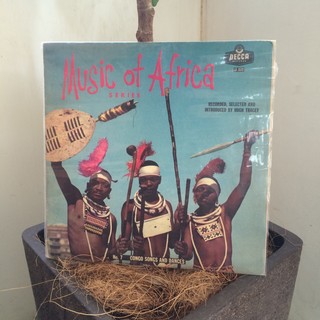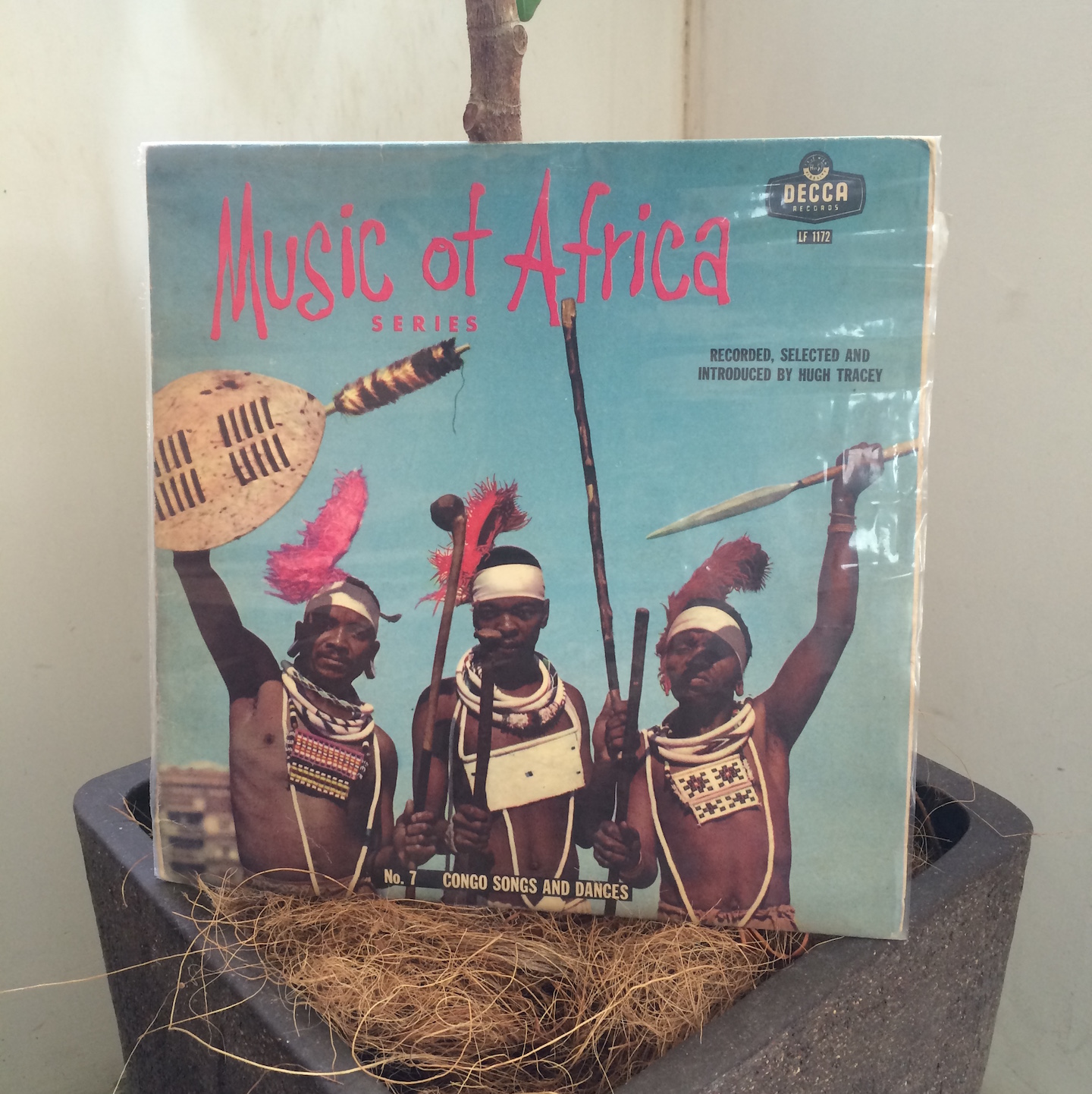 I found this in HMV in Shibuya, Tokyo. They have a small counter there that people don't notice, with a lot of Vanguard Records and field recordings. I always check what they have when I'm in Tokyo. There's this presenter between the tracks who tells you the context of each song. It's like being in a library.
Every Song has its End – Sonic Dispatches from Traditional Mali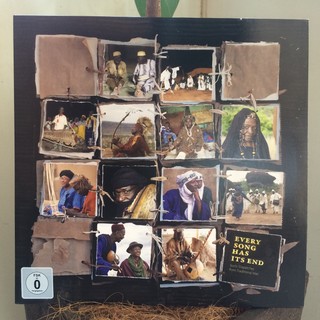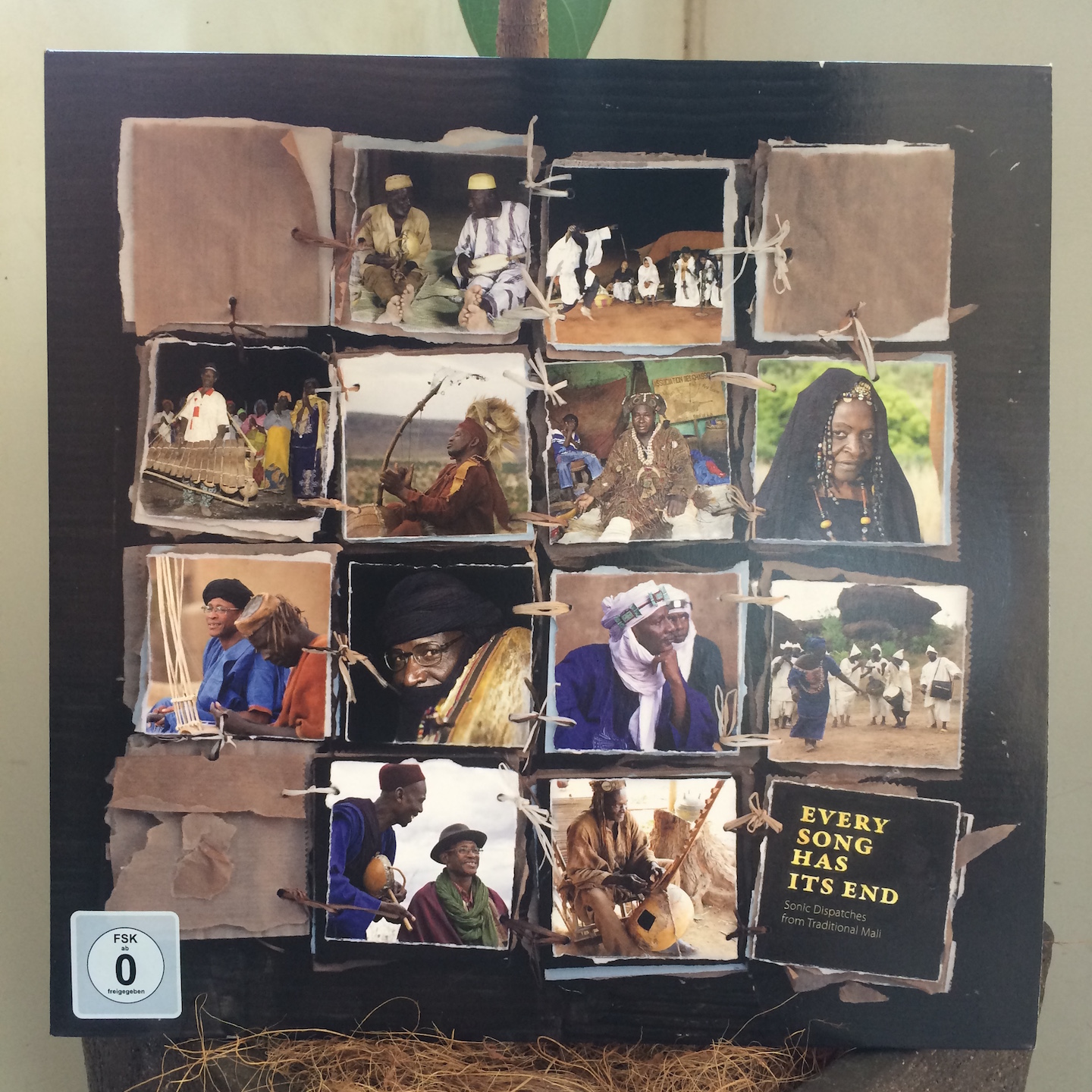 This is a new issue, and comes with a DVD with a documentary. The tribes involved are dying out, so it's a really emotional listening experience.
Laraaji – Day of Radiance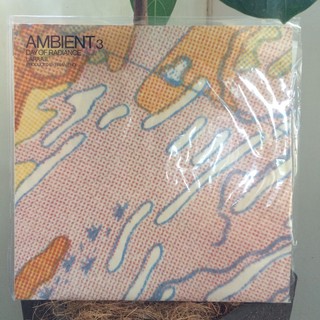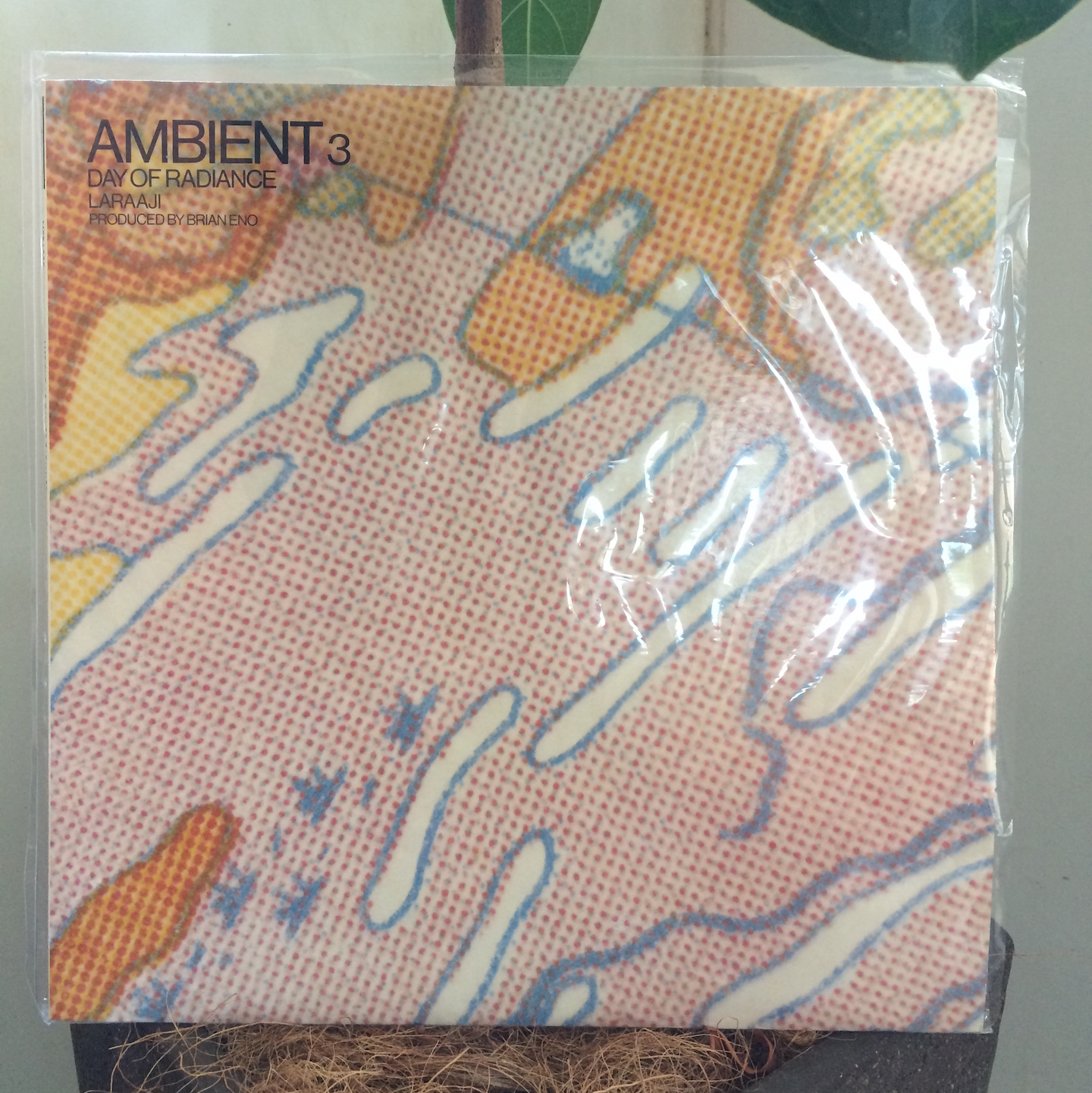 Brian Eno had an 80s album series that started with Ambient 1 and Ambient 2. By the time he got to Ambient 3, it was all Laraaji. This is a particularly rare Laraaji moment to own. I love what he calls "laugh meditation."
Brother Ah and the Sounds of Awareness – Key to Nowhere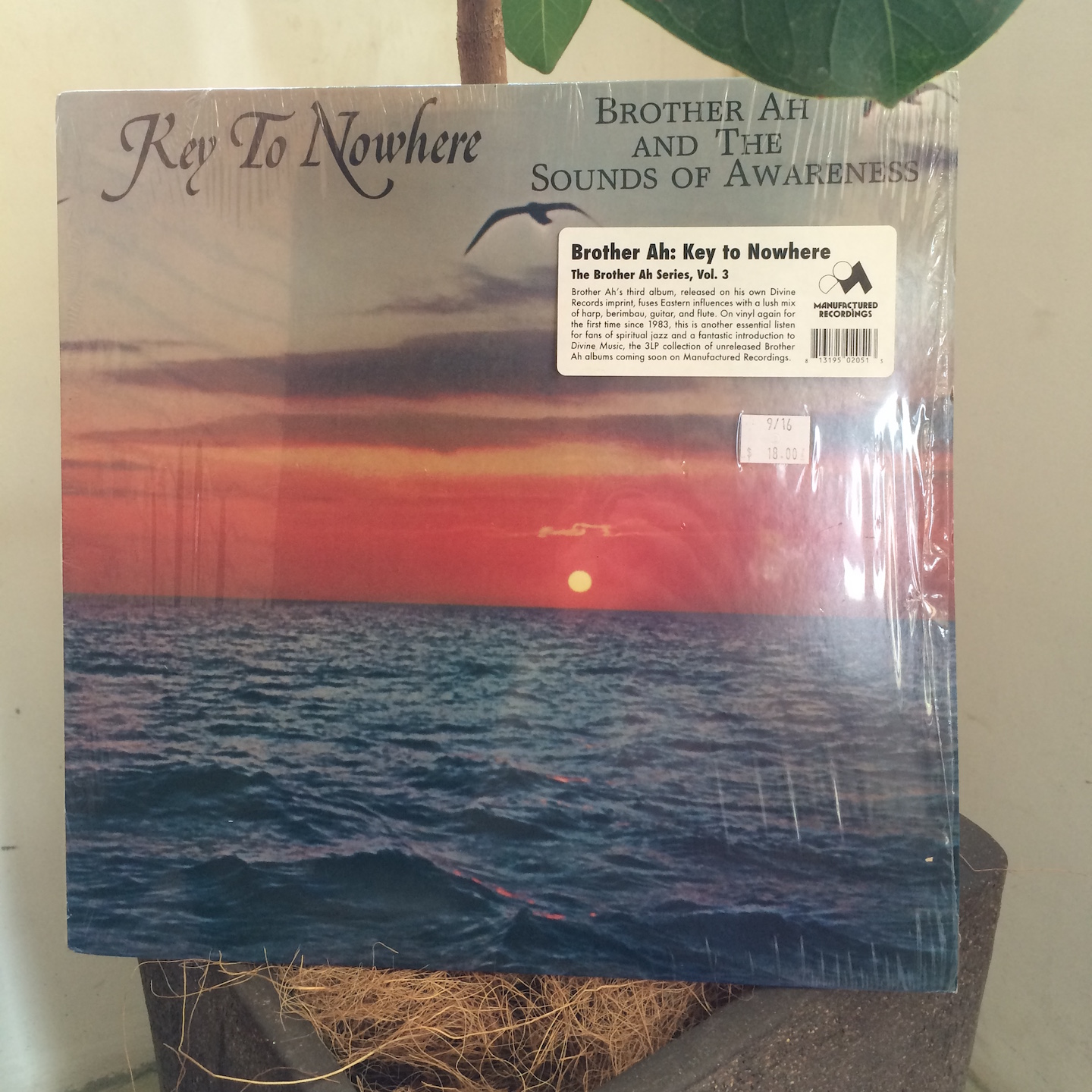 Sun Ra collaborated with a lot of artists who became amazing in their own right. Brother Ah was in Sun Ra's band, and he was heavily influenced by that. Now Manufactured Recordings, a label under the same company as Captured Tracks, have released a series of his 80s albums.
Alice Coltrane – Huntington Ashram Monastery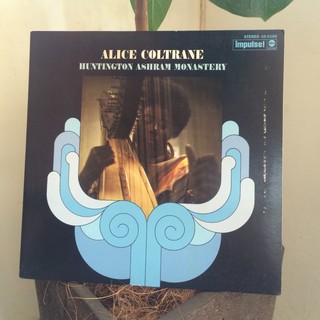 She's my number one. She mixes West and East so well, it goes beyond the form. I found this album in Taiwan a few years ago. It's very simple: just harp, bass and drums. But it's incredibly touching.
Alice Coltrane – Eternity
Eternity is Coltrane really becoming herself. She's getting deeper into Hinduism here and experimenting much more. "Om Supreme" is on this album, it's a totally spiritual song.
Dorothy Ashby – The Rubaiyat of Dorothy Ashby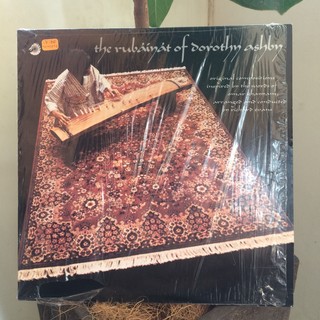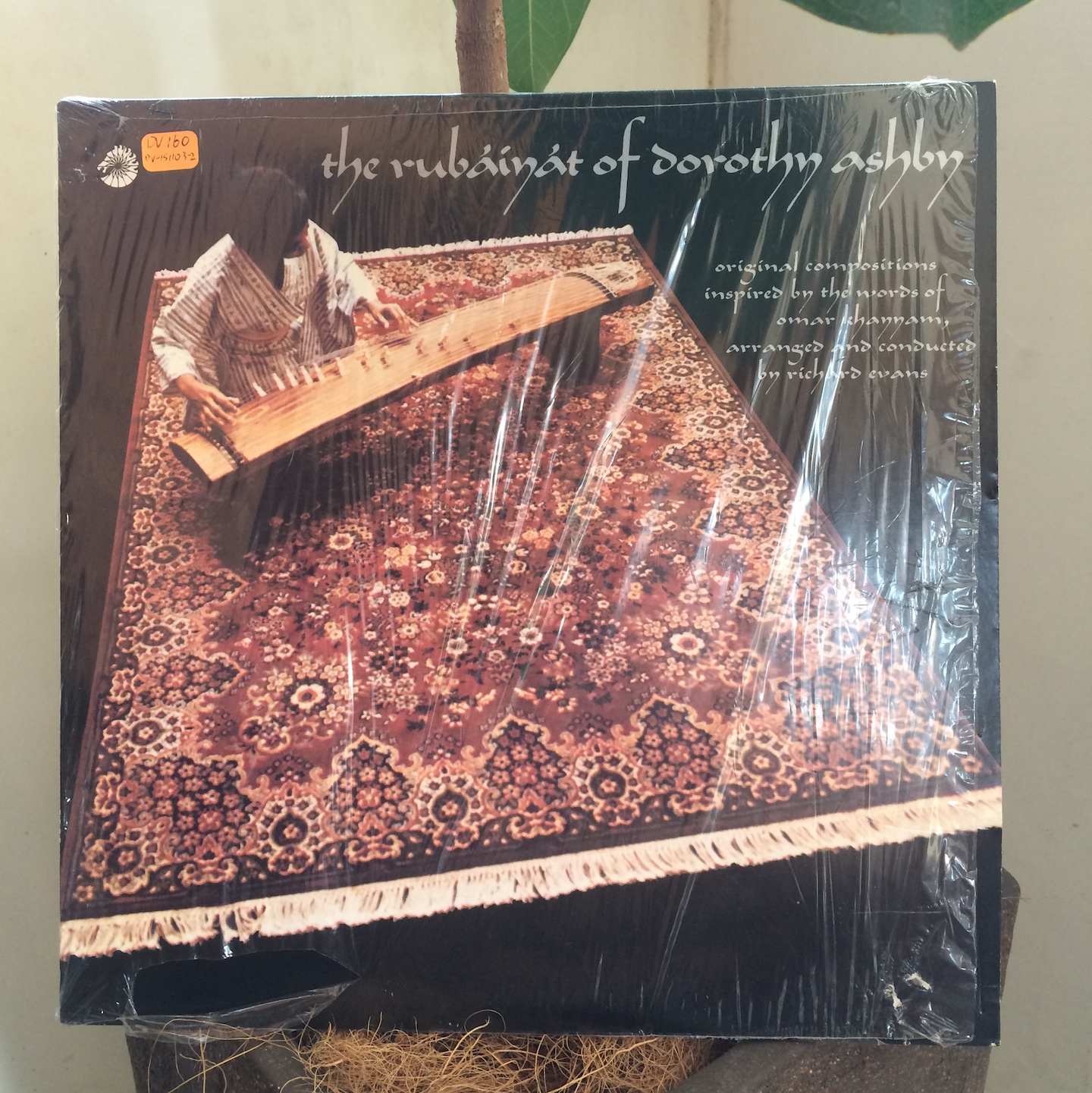 Also a jazz harpist, but she's much jazzier and less "inner" than Alice Coltrane. Ashby is a really powerful player. I like this album a lot.
Leung Zai Ping – The Chinese Cheng Ancient and Modern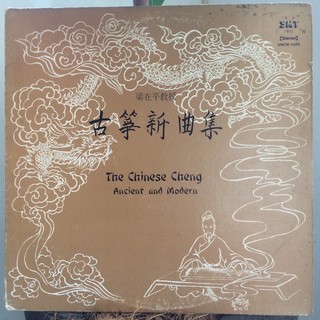 I mentioned that I'm coming back to Eastern culture. I love the rhythm and feel of this. It's not classical or traditional, even though the cover makes it look very traditional. The music is relaxed and open.
Sun Ra – Cosmos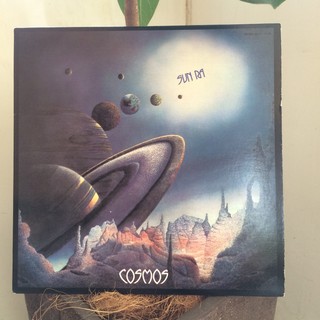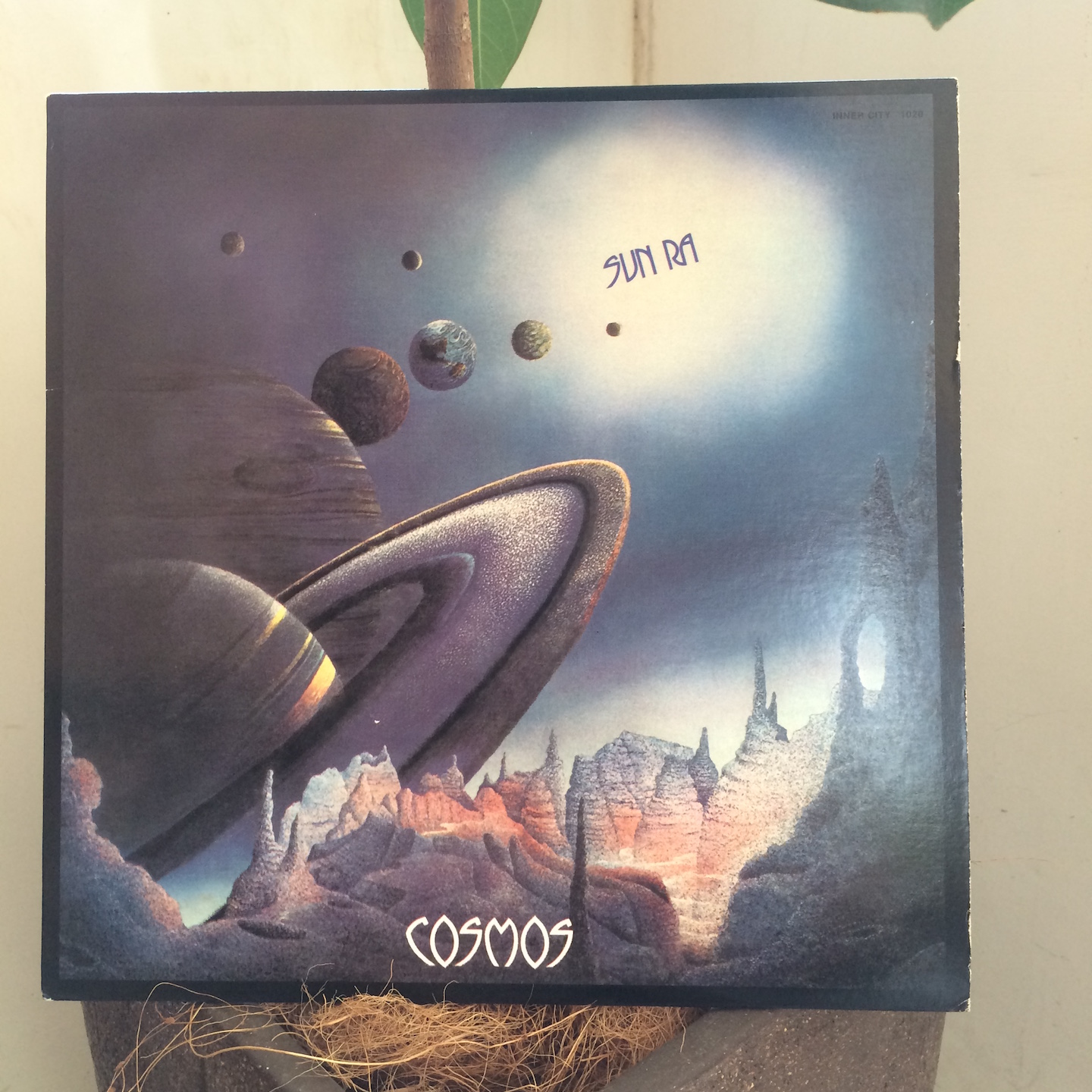 Sun Ra made almost too many albums, and all his albums could have been called Cosmos, they're so psychedelic. This one has one called Moonship Journey. He always takes you on a trip to space by the end of an album.
Alicia Bay Laurel – Music From Living on the Earth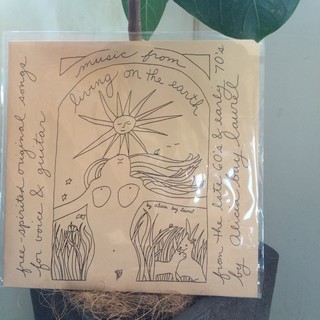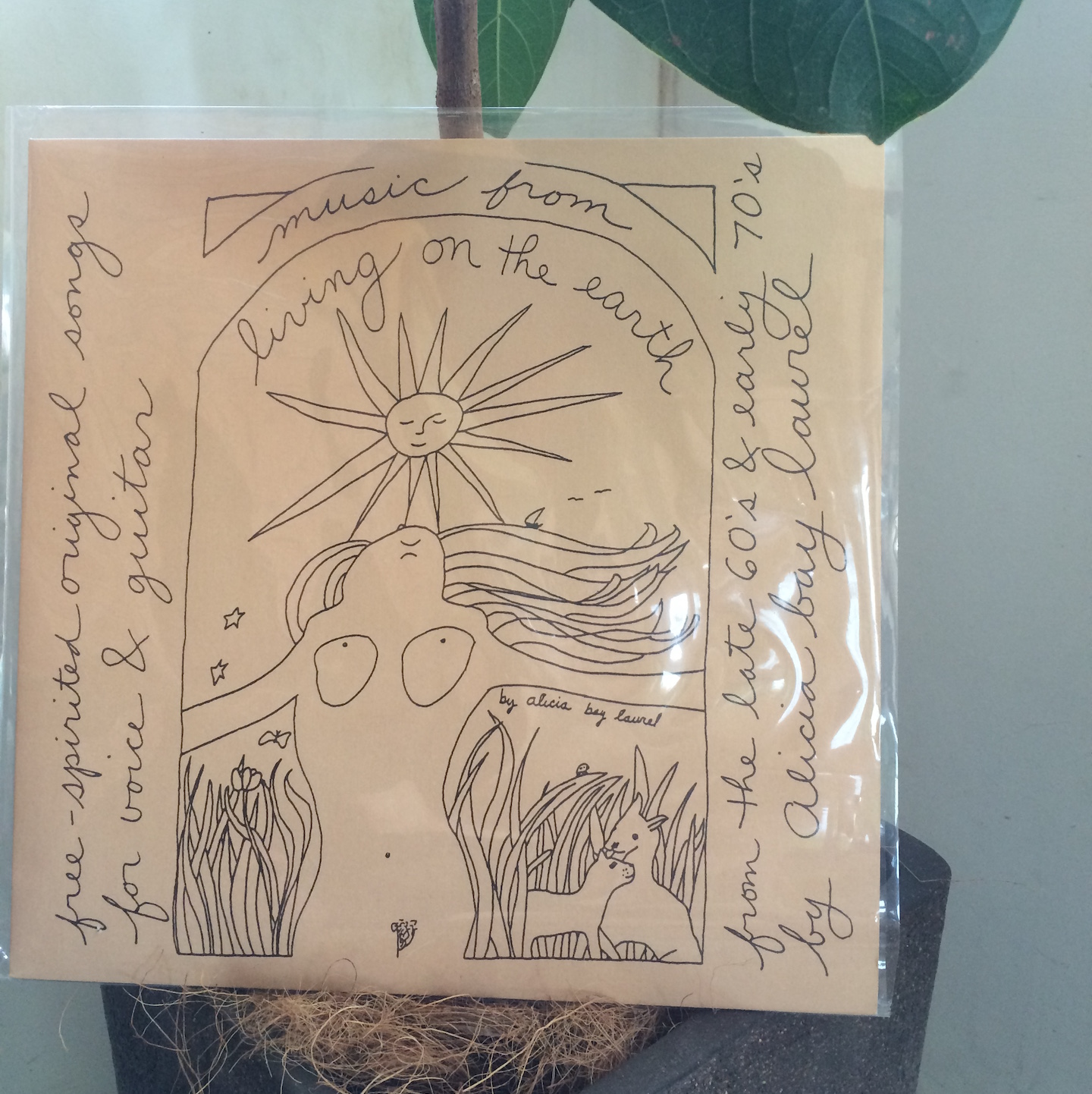 I make digital recordings of my favorite LPs, and this is the one I listen to when I'm riding my bike, or on a place or a train. This is very peaceful music for a loud and busy world.
Emma-Lee Moss is a musician and writer based in New York. Follow her on Twitter.