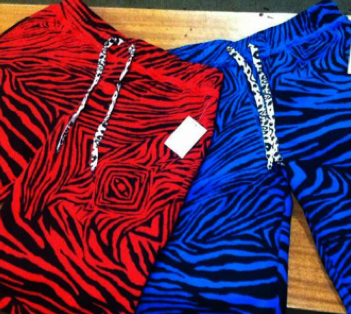 What would you do for some Trukfit?
See those sweats? And socks? Do you want to own them? Of course you do! They're by Trukfit--that's Lil Wayne's new clothing brand, duh--and a couple weeks ago we got a pair of them and became so obsessed with them that we decided we needed more of them to give away.
So here's how it works: You know that Lil Wayne line in French Montana's "Pop That" where he says, "Stop talking shit and suck a dick for some Trukfit?" Well, we're not asking you to do that, but we want to know what you would do for some Trukfit. You can either tweet at our Twitter account @NoiseyMusic with your answer, or you can email your answer to . The contest ends Monday, December 10th and we'll publish our favorite ones on the site, and our two favorites will get the sweats and socks. Winners will be notified via email or Direct Message. Good luck!