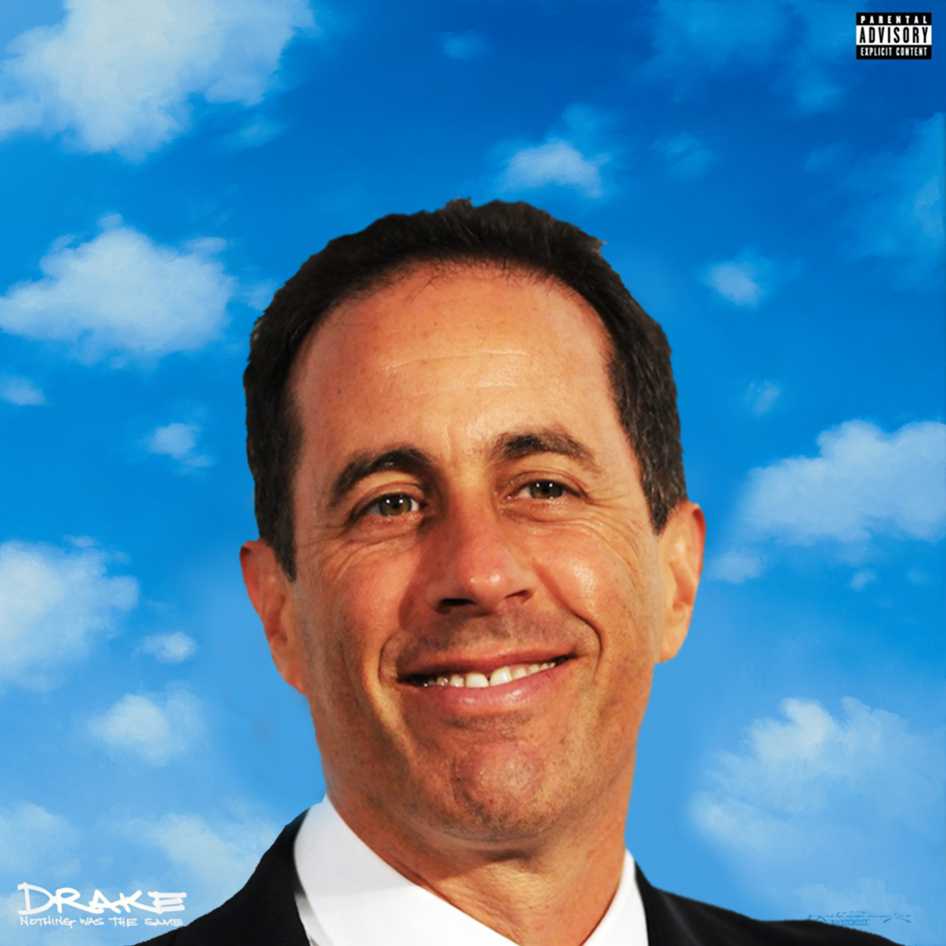 So without furthar ado, I now present Seasen 25 of Seidnfeld starring Drizy, where every track from his new albem is a diferent epsode. The "show about nothing?" More like "show about 'Nothing Is The Same'" LOL.
Hey whats up! You know the rapper Drake? k, so, his new albem 'Nothing Ever Is The Same' just got release for free downloade via ilegal websites.
I just listaned to it and its terible. jk! Its honestly a prety laid back r&b albem that remind me of like a slight bit more chilax versien of the Waiting To Exhaile soundtrack.
Anyway, during when I was listening to it, I had a thought that you might say is prety "tacos locos" or whatever but Im asking you to just keep an open mind:
What if every track on Drake new albem 'Nothing Ever Going To Be The Same Again' was a diferent epsode of Sienfeld? Like, I know it sound far fetch, but simply imagen what if the entire story ark of Seasen 25 (which is the seasen Senfeld would be in curently if NBC had never canceled it in 1998 due to abysmel rateings) of Sienfeld is about Drake become frends with Jary, Garge, Elane and Krame.
Actualy, you dont even have to imagen because I did that for you. So without furthar ado, I now present Seasen 25 of Seidnfeld starring Drizy, where every track from his new albem is a diferent epsode. The "show about nothing?" More like "show about 'Nothing Is The Same'" LOL
If this dosent make you laugh, no ofense but you probebly have something wrong mentaly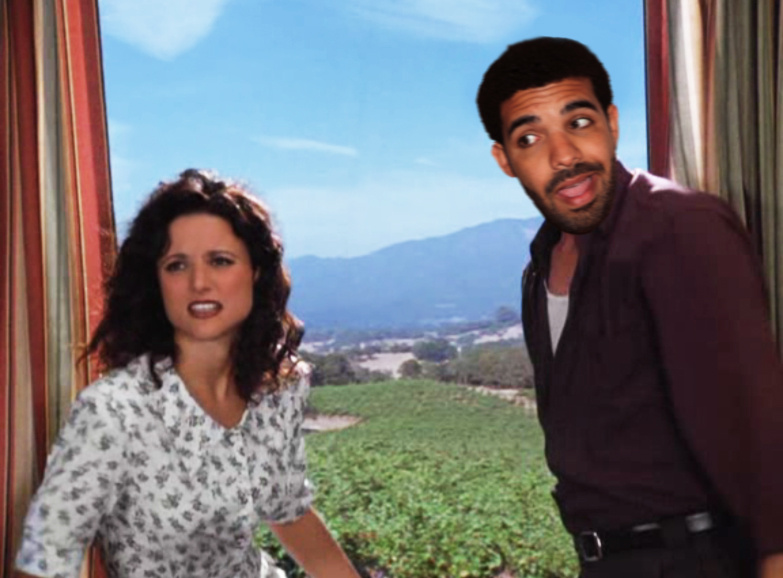 Epsode 1: "The Tuscan Leather" (Seasen 25 premiere)
Jery get new leather couch. When Drake sit down on the couch, Drake just go "No, this no good. This not real leather. You need to get Tuscan leather, Jary! Thats the level of life style that I am at, all my upholstary is Tuscan leather but in spite of this luxury I am still not fulfill inside, I STILL feel existensiel void."
So then Jary just go "OK, where do I get Tuscan leather?" And Drake go, "Tuscany, obvi. But dont try. You cant even get a ticket to go bc its so exclusive or whatever."
Jary just say, "Oh YA? We'll see about that." So then Jary just aproach an old Italiano mafia don and inquiare about if he can get a plane tix to Tuscany, and the mafia don say "Defenitely." But then through misundarstanding, the mafioso think Jary is make fun of his limp but realy Jarys leg just fell alsep. Long story short? Mafia end Jarys life rite then and there with a single bullet to the head.
Cut to Drake and Elane, their in Tuscany, and they hear the news that Jary get murder via New York Post ipad app.
DRAKE: Thats a shame
Epsode 2: "The Furthest Thing"
Drake and Gerge meet in the cofee shop to discuss there latest relatienship microproblems.
GERGE: So? Hows it going w you and Elane?
DRAKE: Its ok, I mean she still fine as hell even though shes over 50 now becuase Sienfeld still modarn today, but she want me to stop drinking, mobbing, haveing sex intarcorse w other women, and smoking my cocane 'n' marijuane cigerettes
GERGE: Whats the problem, I thought you quit all that?
DRAKE: Well I said i did, but actualy? I still been drinking on the low, mobbin on the low, fuckin on the low, and smokin on the low, BABY!
GERGE: You stealing my "baby"s now?
Epsode 3: "The Started From The Bottom"
When Jary visit Drakes mansien, Drake show up at the door wearing bath robe and 27 gold neckleces.
JARY: Thats a lot of neckleces, Drizy
DRAKE: Oh ya, I wear every single chain even when Im in the house
JARY: Every chain? That seem excesive.
DRAKE: Your right, it is. And honestly the excess doesnt bring me any satisfactien. These chains are like an albatros around my neck reminding me of the heavy burdan of my empty, materielistic life style
JARY: Thats a shame
Epsode 4: "The Wu-Tang Forever"
Drake meet a women online with last name Wu-Tang and he say "I dig asien woman." But then he finaly meet her and shes caucasien, not asien.
WOMAN: Did you think I was chinese bc my last name Wu-Tang?
DRAKE: Ya
WOMAN: I shortaned it. It use to be "Wu-Tangstein"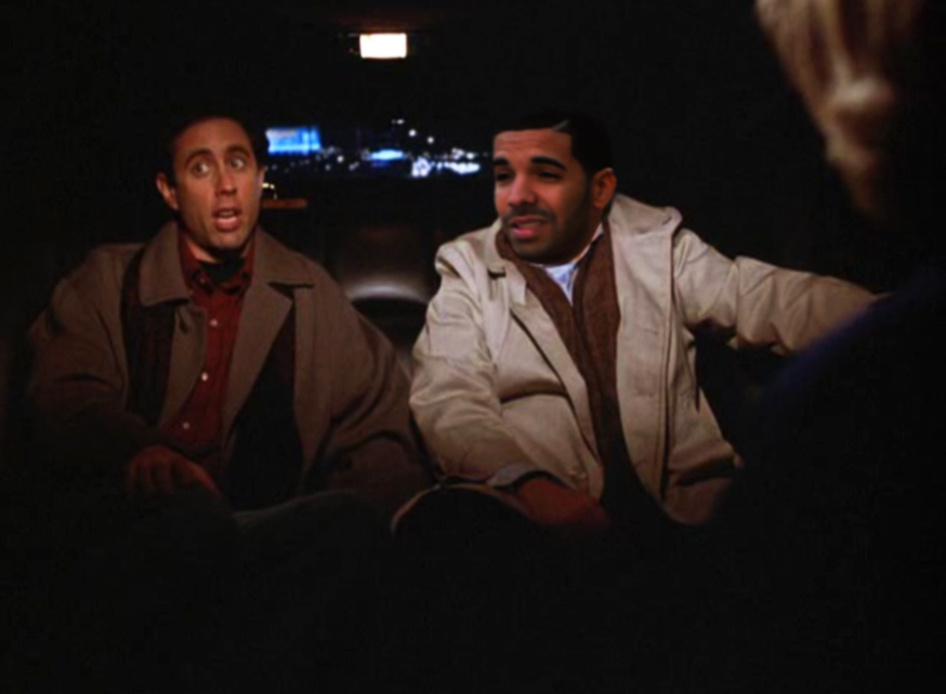 Epsode 5: "The Own It"
Jery ask Drake to pick him up from the airport so Drake show up at Laguarda Internatienel Airport in limo. Jery say "you rent limo just to pick me up from the airport?" And Drake say, "No way hosay, I didnt rent, I own it, BABY!" After that there's no real conflict in this epsode, its just a fun ride as Jary tell Drake lots of jokes in the back of his limo.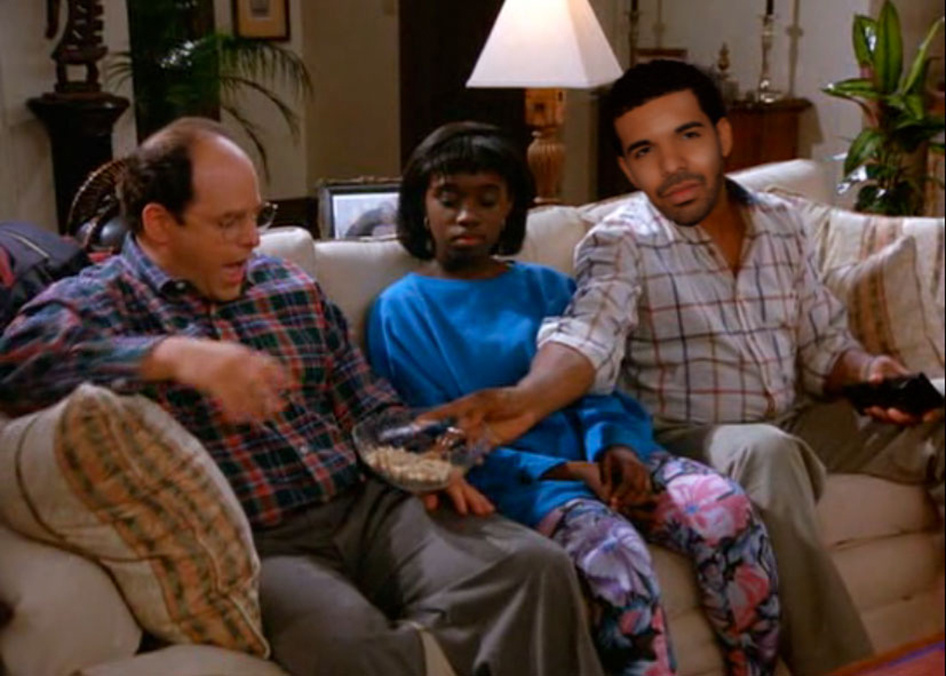 Epsode 6: "The Worst Behaviour"
Garge is on his "worst behavier" in this halarious epsode of seasen 25. Basicly, what happen is that Garge join a book club, except its e-book club becuase Sienfeld modarn now. So Garge join e-book club and the first book they have to read is the adaptatien of Spring Breakars (modarn James Franco movei) but Garge lazy and he dosent have time.
k, but then earlier in the epsode Drake mentiened to Garge that he has a hot date tonite, hes bringing his new GF to the crib to watch Spring Breakars on Netflicks. So Garge just BERST in to Drake crib and basicly cock block Drake so that he can watch Spring Breakars.
GARGE: Hey Drake u got any Pop Chips? Is patato chip compeny that came out many years after Sinefeld canceled so its modarn.
DRAKE: No sorry but I have a bowl of almends u can snack on
GARGE: Sory, not modarn enough
Epsode 7: "The From Time"
Drake dateing a Hooters waitress name Kourtney (Amanda Bynes). She dump him after he complain about the chicken wings at Hooters on BET 106 & Park and she get fired as a result.
Epsode 8: "The Hold On, We're Going Home"
Drake go to Diddy white party in the Hamptens for the weekend w his new GF (Rihana). He go swiming and then when hes changing after that, Rihana walk in on him nude and she see his penis. Honestly its the same size as the Monopoly thimbel. She imediately pull out her gold iPhone 5S and instegram it. Drake log in to instegram, find Rihanas pic, and leave comment: "Shrinkege!!! Drake was in the pool!!!"
Later he see Rihana and her frend geting into her modarn hybrid Ferari. Shes talking on her gold iphone 5S.
DRAKE: Rihana?
RIHANA (to the persen shes on the phone w): Hold on--
DRAKE: Where are you going?
RIHANA: Were going home.
Epsode 9: "The Connect"
Whoale epsode Drake is on the phone with Apple Care suport becuase he cant conect to the internet after instaling Mac OS X 10.6 on his Mac Book Pro
Epsode 10: "The Language"
Krame call Drake the N word
Epsode 11: "The 305 To My City"
Drake get his own pilot by NBC and as part of the deal, NBC fly Drake and his freinds to anywhere they like in the world.
JERY: How about Rusia?
ELANE: No thats where my ex-BF, contreversiel NSA hacker Edwerd Snowdan, live. If I run in to him it would be super akward. How about Thailand?
GERGE: No that wont work
ELANE: Why not
GERGE: Remember after I murdared my fiansay Suzete and then I went to Thailand to "disapear in a sea of people" to lay low or whatever? Well when I was there I went on a kiling spree. I murdared upwards of 100 women. I couldnt help it! The regulatiens there are SUPER relax. Any way there still on the look out for me
JERY: Whats the deal with Thailand anyway? I mean a whoale land for Thai? Who need that much land, anyway?
KRAME: What about Kenya
"PRESEDENT" BARY HUSANE OBAME: Sure I would love to see all my family againe
KRAME: Sory Obame, I was jk
Every one LOL
DRAKE: What about Miami, aka "the 305"
ELANE: I'd go to 305
JARY: Me too
GARGE: I only murdared one persen there! And that was 2004 so Im prety sure its cool. I was bald back then so probebly no one recagnize me now
Cut to the whoale cast in Drakes apertment in Miami. Everyone is there: Drake, Jery, Garge, Elane, Obame, Nicky Minaj, Lil Waye, Bird Man, Mack Mane, Tyga, Gudda Gudda, Lloyd, Jea Millz, Lil Twist and Justin Beibar. Every one just siting silently on Drakes furniture with the plastic still on the furneture like in the music video for Im On One.
KRAME: Boy there sure are a lot of black poeple here
Epsode 12: "The Too Much"
Drake balling "too much" for Garges liking
GARGE: You hear about Drake? He just bought me pre-owned Bugati that use to belang to Jon Voite!
JARY: Thats nice birthday presant!
GARGE: Drake stickin it to me Jary!
JARY: Come on, dont be a hater, he just wanted to be nice!
GARGE: He STICKIN it!
Epsode 13: "The Pound Cake / Paris Morten Music 2 featering Jay Z" (2 part epsode)
Pt 1: "The Pound Cake"
Jery dateing a woman in a coma. But then when Newmen threatan to tell the boyfreind of Jerys coma GFF, Jery try to bribe Newmen with a Drakes Pound Cake (LOL, instead of Drakes Coffee Cake, in the epsode that this epsode is a parady of). Drakes Pound Cake is just like a pound cake that Drake made.
Pt 2: "Paris Morten Music 2"
Drake fix up Elane with his BFF Jay Z but then Jay Z always stare off in to space whenever he hear Paris Mortan Music 2
Find Jary on Twete - @Seinfeld2000