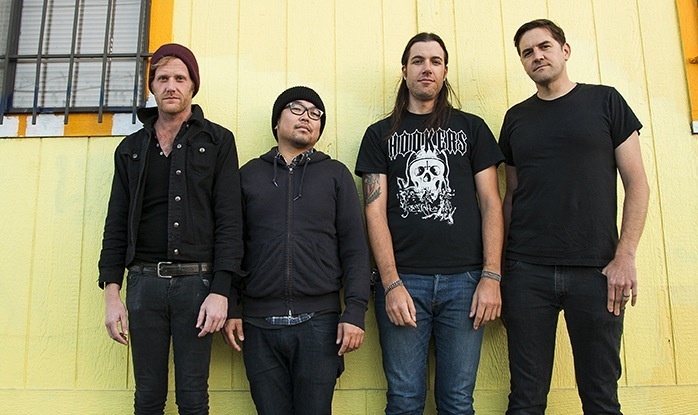 The Fat Wreck punks are back. Actually, they never really left.
If you've been asking what happened to Fat Wreck darlings, Western Addiction, for the past oh...8 years or so, the answer is, they've been around. But you might not know it since they haven't had a chance to get into the studio since their 2005 album, Cognicide. They've been meaning to, but after 30, life has a way of slipping by. Kids, jobs, you know how it is. But they finally got their asses into a studio and recorded a bunch of new songs and are ready to release a new 7", exactly 10 years after their first. It's like they never left.
Stream a song from Western Addiction's new 7" which now is available for pre-order from Fat and the band has a few dates coming up with Good Riddance and the Flatliners.
10/16 | Cambridge, MA

10/17 | Philadelphia, PA

10/18 | Brooklyn, NY

10/19 | New York, NY

10/20 | Brooklyn, NY

12/19 | San Francisco, CA

12/20 | Santa Cruz, CA