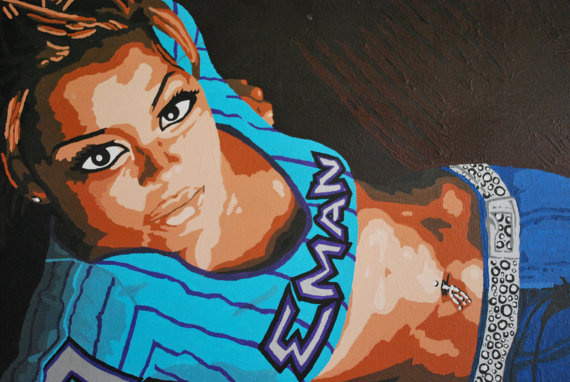 I suppose you don't need to know about this canvas of "Beyontina Knowlian," but then again you probably do.
By now we're all well aware Beyoncé's halftime performance was the greatest thing of all time, a twelve-minute stomping and singing spectacle that redefined the meaning of "woman." In the days following, Beyoncé was crowned the "New King of Pop" (take that, Madonna!) even after giving her upcoming world tour the arguably submissive "Mrs. Carter" title. In fact, the only potential smudge on an otherwise glorious week was an errant email from a publicist requesting the removal of several less-than-flattering Queen B images featured in a Buzzfeed post. A shocker to none, Buzzfeed published said request drawing far more attention to a couple camera angles that otherwise would have gone unnoticed.
Really though, no one messes with Beyoncé. So as a service to all, we've pre-emptively identified several questionable depictions of Mrs. Knowles currently available for public consumption on crafting haven, Etsy. If you click on the images, that'll take you to the item's Etsy page, which will in turn prove to you that we're not making this stuff up.
BEYONCÉ ON EARRINGS
Holy smokes, who are these people? What are these not-at-all-fierce outfits? And why is Beyoncé to the left (to the left) rather than center stage? Seriously though, who are these people? As an accessory alternative, may we suggest these decoupaged studs featuring the "iconic" image of Bey in a Willie Nelson tee.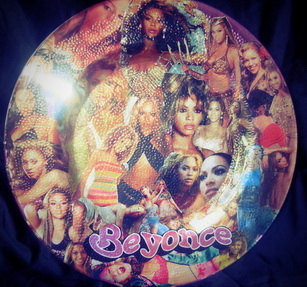 BEYONCÉ ON A PLATE
Don't eat off Beyoncé.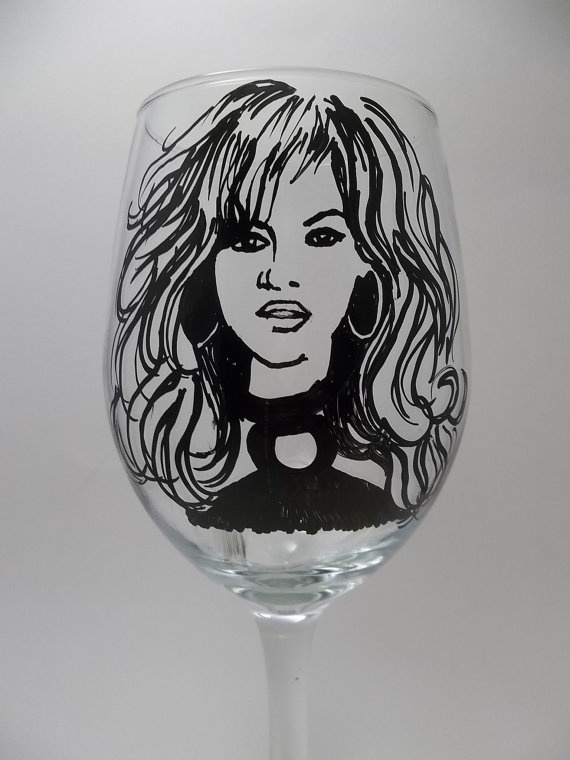 BEYONCÉ ON A WINE GLASS
Or drink out of Beyoncé. Also, what's up with the stray third nostril?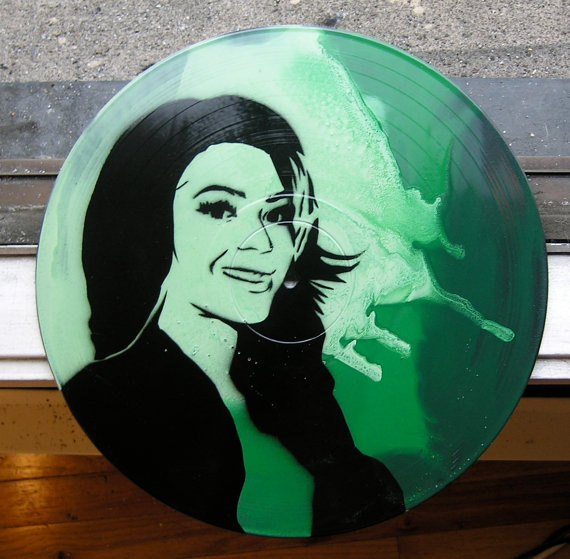 BEYONCÉ ON A VINYL RECORD
Put a Beyoncé on it? Beyoncé is the new bird? We're still working this out, but these spray painted vinyl portraits are individually crafted and displayed on a fire escape overlooking Portland's "most major" downtown street. Even assuming the vibrant green color is derived from organic kale (it's not), we might argue Beyoncé deserves a more regal canvas.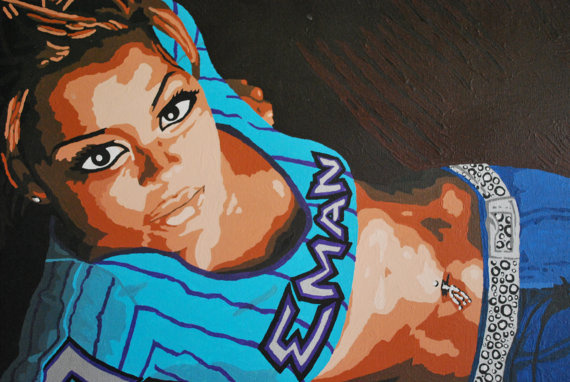 BEYONCÉ ON ACTUAL CANVAS
...But probably not this one. The artist here set out to paint Christina Milian (don't we all?), though through a Bob Ross-worthy happy accident Beyoncé revealed herself in the final portrait now known as "Beyontina Knowlian." Grab it while you can.
Jokes aside, please buy this Jay-Z finger puppet.
Becky Bass works at VICE.