We paid attention to music news this week so you didn't have to.
I usually try to start this column out by telling you about how the world is pretty much hanging on a thread and pop music doesn't matter, but at this point you should probably get that point already and know that I'm joking and that I care about pop music a lot. So today, the intro to the music round-up is about you. What have you been up to? How are the kids? How are your parents? Are your grades okay? Have you been smoking too much pot? It seems like you're smoking too much pot. Don't smoke pot until you're done with your homework and then you can smoke pot I guess. Your family is glad that you'll be home for Thanksgiving soon. They miss you.
Oh, and if you have a really lame little brother or sister or cousin or aunt or whatever and you have no idea what to talk to them about so you're just gonna talk to them about some random weird music shit, have this loaded up on your phone and refer to it as Cliff's Notes for random music news. Your family will thank you. Again, they miss you and you should call them more than once a month, because once you're thirty and all of your friends live in different cities and you don't do drugs together every single weekend, you're probably going to be talking to your family a lot more. Anyhoo, here's what happened in music news this week.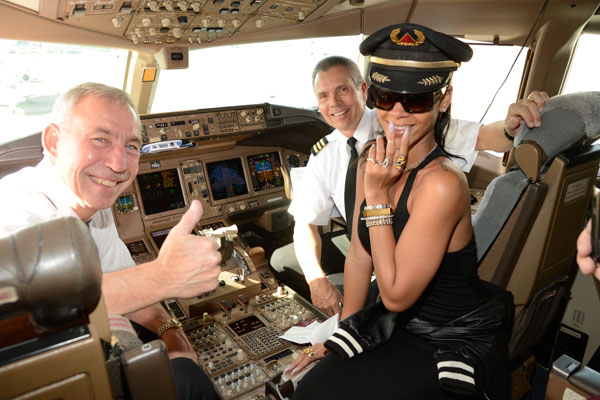 —Rihanna has a bunch of people flying on an airplane with her for a week on her 777 Tour. Many of them are journalists. She is getting them all drunk. Related: this new song by Rihanna and Future is really good. http://fuckyeahrihanna.com/post/35799323238
—You know what's kinda funny? You can call heroin "horse," and Bon Jovi made a song with a chorus that says, "On a steel horse I ride," and now Bon Jovi's kid is potentially in trouble for heroin. Wait, that's really fucked up. Never mind, she got off so I can make that joke and not feel like a dick.
—In more Drug News, remember Hinder? They're making a new album, and their lead singer Austin Winkler apparently let himself get addicted to drugs in order to write it. I do not like Hinder, but I worry about human life, and I think that was a bad idea.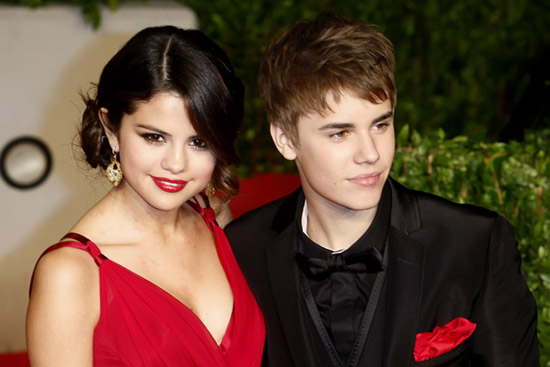 —Fresh off her dropping The Biebs' sorry ass, Selena Gomez is putting out a new album in March. Selena, if you're reading this have your people call my people so I can A&R it and tell you which lyrics to change to seem vaguely about Justin Bieber.
—Robert DeNiro gave Jay-Z a dressing down in a room full of celebrity Illuminati people because Jay apparently hasn't been returning his calls. That's sweet.
—Time for some charts, y'all. Taylor Swift is still at number one, Now 44 (WHAT???) is at two, the Christmas album that Rod Stewart was recently released from frozen carbonite to make is at three, Ne-Yo's album that has the same name as Taylor Swift's album is at four, and Aerosmith is at five. Other good guys in the Top 40: Meek Mill, Jason Aldean, Miguel, Neil Young, Brandy. Bad guys in the Top 40: Pretty much everybody else.
And that's what happened in music this week. Next Friday is when R. Kelly releases more episodes of Trapped In The Closet, which makes next Friday arguably more important that Thanksgiving, which if you live in Williamsburg and haven't been paying attention to shit, is next Thursday.