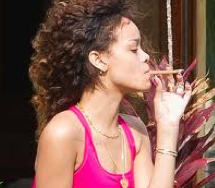 We paid attention to music news this week so you didn't have to.
Hey, happy America y'all! Living in America and hoping our government (and the voting populace at large) will do stuff that we as enlightened, liberal young people not only approve of but actually actively support, well, it kind of feels like being Charlie Brown trying to kick that damn football that Lucy's holding. And yet this week it feels like we finally accomplished something by keeping Obama in office for four more years where he'll hopefully do all the shit that the Republicans wouldn't let him get done during his first term. Thankfully, Mitt Romney did not win, but he did allow Kid Rock--an underheralded American treasure if the term has ever been applicable--to appear at his campaign event, which was endearingly clueless of him. Still, we all should be happy as fuck that that smarmy piece of shit didn't get elected and instead we get more Barack, who will probably accomplish less than we want him to but enough stuff to make it worth our while. America is messed up, but it is not that messed up, and hopefully it will be less messed up soon.

Anyways, between the election and the snowstorm that hit New York City, this has been another week where it feels like blogging about pop music is kind of trivial, but yet again, my job hasn't changed so here's what happened in music news this week!
—First off, R. Kelly recently kicked a dude out of his show by singing a song! Watch the video, and you're welcome. Now, you might think that R. Kelly is a terrible person whose actions towards other human beings (especially women) are reprehensible, and you would be correct--R. Kelly is truly our generation's Roman Polanski. Both Polanski and Kelly are the worst at being decent humans, but they are so good at doing the things that they do that it's impossible not to be impressed by them. Anyways, more Trapped In The Closet soon!.
—Dave Grohl is again the drummer for Queens Of The Stone Age. They're a pretty good band, right?
—Where Dave Grohl has succeeded the art of doing stuff in the field of music, Cat Power has failed. The singer-songwriter, who might be described as "volatile" if being a touring musician wasn't way more stressful than we could ever imagine so shut up, but anyways if you couldn't see it coming yeah Cat Power canceled her tour.
—Mykki Blanco, who is the best, released his first mixtape and it's really good. It features production by Sinden, Flosstradomus and Brenmar, as well as a guest verse by Le1f. Mykki, we look forward to watching you totally destroy the rap game.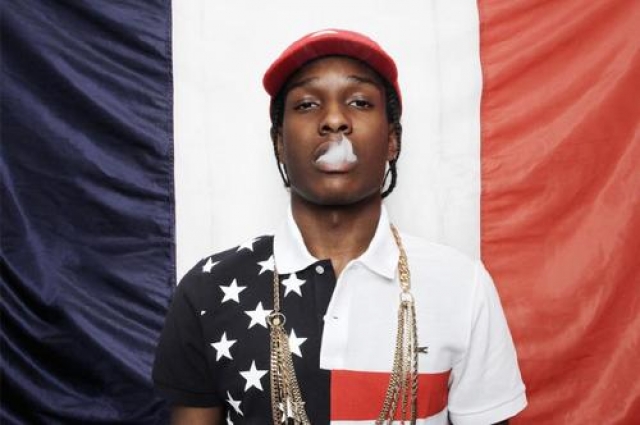 —Are Rihanna and Chris Brown dating again? Probably! But she's denying it as of now. Oh well, either way he's on her new album and their song has the super-trollish title of "Nobodies (sic) Business," but Breezy won't be touring with her. That honor will go to the distinguished A$AP Rocky, who's still trying to drum up publicity for his album LIVELONGA$AP now that his record label gave him two million dollars and a single with Drake and 2 Chainz. I personally know like three people who personally know people who have hooked up with dudes in A$AP mob, so it is likely that A$AP Rocky will try to have sex with Rihanna on this tour. If not, he will probably try to have sex with someone else.
—Speaking of millions of dollars, the Rap Genius dudes, who
probably hate the shit out of us
at this point, went on the Combat Jack show and talked to Dallas Penn, Combat Jack (who's also one of the higher-ups at
The Source
) and some dude named Just Blaze for nearly two and a half hours. The best part was when one of the Rap Genius dudes--Penn kept calling them "Fuckybergs"--talks about buying thousand dollar shoes now that he has fifteen million dollars and Just Blaze gives him a lecture about why that's dumb. You might not care, but in case you do, the show's embedded below (The Rap Genius guys come in at 1:10, which I found out the hard way).
—
New Ke$ha video
, something something Illuminati something something drunk sentient pile of trash whose music is actually pretty great just watch the damn thing.
—Who's ready for charts? Everyone? Oh, good. Taylor Swift sold the best out of anyone again this week, which is funny because everyone's starting to get mad at her and saying she used pizza to cheat at selling albums. See, if you ordered a Papa John's pizza, they'd throw in a copy of her album Red as long as you gave them $13. This is unfair because no pizza company would ever want to work out a similar deal with Meek Mill, whose Dreams And Nightmares was the second best-selling album of the week and probably plain best album released this week. The funniest chart debuts were Christmas albums by Rod Stewart and Trans-Siberian Orchestra, and the most "important" was Neil Young's Psychedelic Pill, which is also sort of a Christmas album if all you wanted for Christmas was a really weird late-period Neil Young album.
Okay, that's it. Let's hope next week brings more favorable Presidential elections and less snow.