As usual, everything is stupid and nothing is okay.
That's it, we've found it. The absolutely worst song ever of all time. It is called "Get Weird" by a dude called Fake Shark Real Zombie, and it's just horrifically fucking terrible on every level imaginable. Fake Shark Real Zombie are basically Brokencyde, but Canadian. They're signed to a label that Chad Kroeger runs, and also this dude co-wrote a Carlie Rae Jepson song. He's essentially the lynchpin holding all things mediocre in Canadian pop together. Nothing about this is okay. This was sent to me by an anonymous source who told me I was "doing the world a service" by posting this song and taking a big ol' doo-doo on it.
Things have seemed so angry around Noisey junction this week. First, The Kid Mero discovered Black Veil Brides, and shortly thereafter discovered that he hated them. Then, Ryan Bassil committed blasphemy and talked about how Beyoncé wasn't an icon (yet). This morning, Ben Shapiro dropped a bomb of mad when he wrote about how Phish successfully sucked for 30 years straight. I guess the main source of positive vibes emanating from Noisey this week was me writing about this really old Lil Poopy mixtape? Whatever, next week we're only gonna write nice things about musicians, promise.
But before we enter into the bold new world that is Februrary 4th-8th, we must first take a look at what has passed us in mainstream-ish music news. Let's go!
—Mystikal's back! First he released this funky-as-fuck track in December, and now he's reunited with the once and future king of Bounce Mannie Fresh for "Bad Man." Though this song is credited to the singer TQ, it's Mystikal and Fresh's chemistry that's led me to bump this 78346784 times since I found it four hours ago.
—Timbaland is now under Jay-Z's Roc Nation management company, which probably means he will be making a bunch of beats for the next Jay-Z album.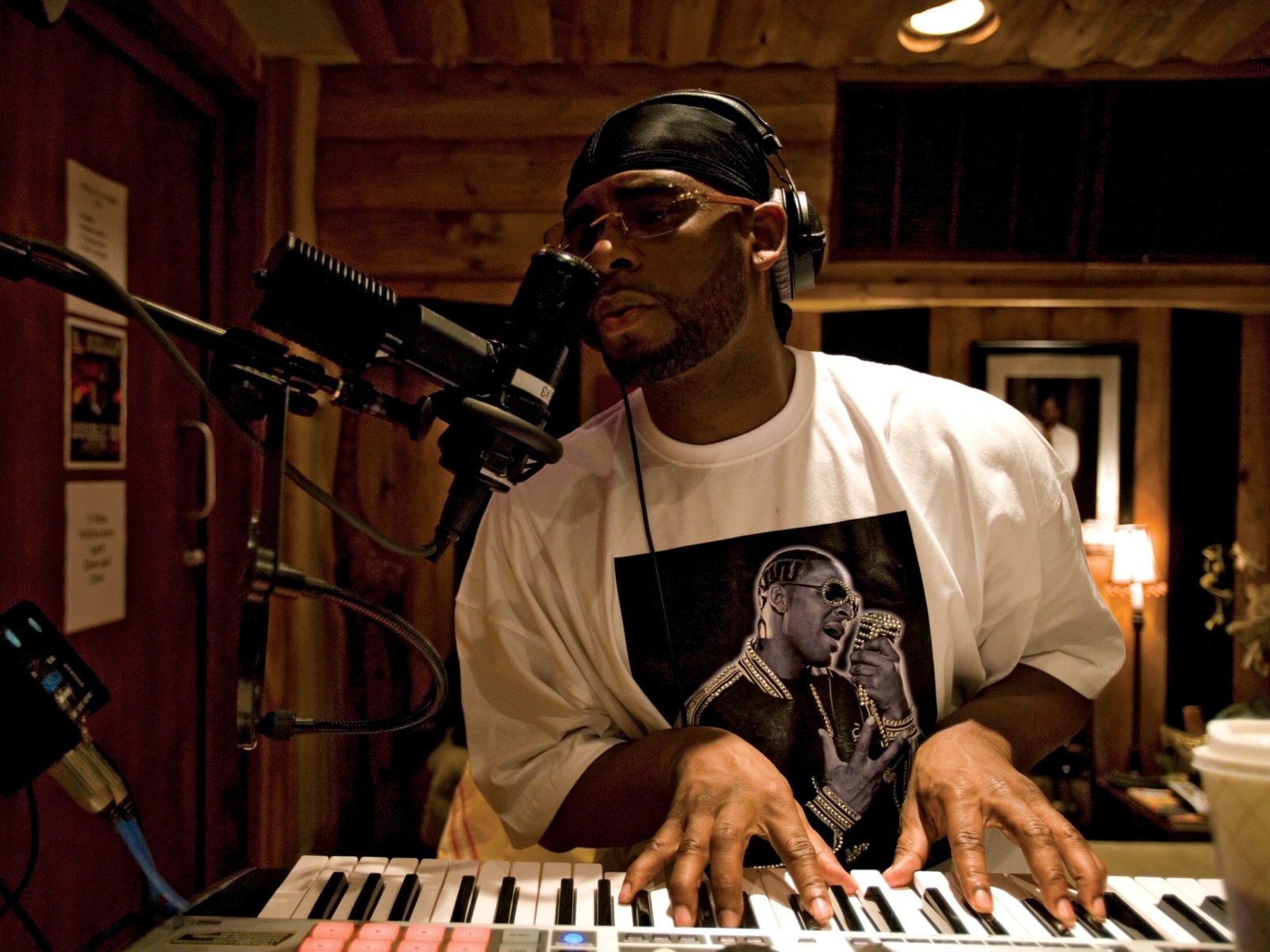 —R. KELLY IS HEADLINING THE PITCHFORK MUSIC FESTIVAL, YOU GUYS! This is amazing news and I am 100% going to be attending this fine summer music festival. Also headlining the fest are Belle and Sebastian as well as Björk. Here are all of the possible puns you can make out of "R. Kelly," "Belle and Sebastian," "Björk," and "Pitchfork": BjöR. Kelly, Kells and Sebastian, Pitchbjörk, and PitchfoR. Kelly.
—Paramore! America's favorite pop-punks are back and more existent than ever before! They've got a new album coming out on April 11th as well as a shit-ton of tour dates on the horizon. Because New York is the center of the universe, they're playing Hammerstein Ballroom on May 15th.
—Click here to find a new Justin Bieber song, as well as an interview that serves as conclusive proof that Justin Bieber is actually a human bag of dicks.
—Uh, here's a Ryan Hemsworth mix I was listening to while writing most of this (I just took a Paramore break, though).
—Marilyn Manson is suing a woman for falsely claiming she was engaged to him and telling everybody he was also a racist Nazi-liker, which, uh, yeah okay promise this next one's gonna be about Beyoncé.
—Beyoncé held a press conference yesterday so she could sing the National Anthem live and make everybody feel bad for ever doubting her talent or beauty or power or grace or anything else ever.
—Big Boi posted a picture of him and Lil Wayne on Instagram where it kinda looked like Lil Wayne might have gotten a haircut except you can still kind of see one of his dreads behind his neck, and then Mack Maine posted a picture on his own Instagram account dispelling the rumors. Journalism! Eh.
Okay, that's it for this week's mainstream music news. Be sure to check Noisey next week when we post a week's worth of anti-Phish articles.
Drew Millard has been trying to shake the nickname "Drew Chainz" ever since Tauheed stopped going by Tity Boi. He tweets - @drewmillard