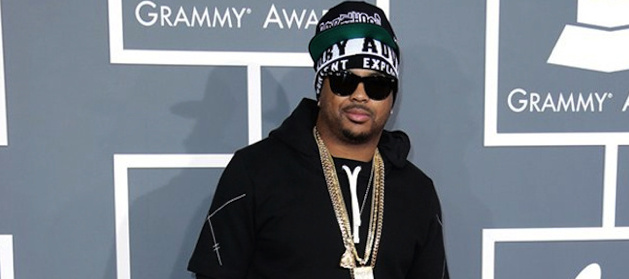 Also, look at The-Dream and his silly, silly hats.
Man, we all devoted way too much Internet to the Harlem Shake this week didn't we? I'm talking the people who made those dumb "Harlem Shake" meme videos, the people who were mad about said Harlem Shake meme videos existing, and also the people who then took subsequent mad-ness and made jokes about the entire situation to basically clamp onto the whole Internet snowball that was slowly but surely building to a head of fast-onset irrelevance. Will we be talking about the Harlem Shake in a week? A month? A year? Will the nearly insane pace of the Web 2.0 zeitgeist allow videos like this to ever get discussed on some sort of I Love the 80's-esque show with a wizened, still-unfunny Michael Ian Black trying to replicate the meme in some VH1 backlot? Nobody knows, but what we do know is lots of shit happened in music news this week, and we're here to report it to you.
—The Village Voice showcased a nice back and forth of arguing-on-the-Internettery when Luke O'Neil squashed some kid's pipe dream of kickstarting his very own music blog. At the risk of joining into the fray, O'Neil's post was churlish, crotchety, unconstructive, and seemed like it existed only because the author had stumbled across something he deemed dumb and decided to lambaste it in order to make an example of it. Also, the basic thrust of the piece was that music journalism was dead. But music journalism isn't dead! And sometimes-Noisey contributor Dan Rys successfully argued so! You should read his piece, entitled "Advice for Aspiring Music Writers: Don't Quit, Just Don't Suck," which also ran in the Voice because just as Noisey is, they're an equal-opportunity opinion-showcaser.
—Billboard Reports that Lil Wayne has signed his daughter Reginae Carter to Young Money/Cash Money. I have no doubt her music will be awesome, because Lil Wayne has lots of money and he is going to make sure that his daughter puts out good songs, or someone will get fired. This is how being rich and famous works, and it is only awesome if you yourself are rich and famous.
—Last year on Valentine's Day, Usher and Diplo put out "Climax," which I'm not going to link to because you've memorized it already. This year, they put out "Go Missin," which is kinda Justin Timberlakey but still pretty great. Those two should just do an album together already.
—Tim Dog died, and it's really sad. Read Mobb Deen's obituary for him over at Passion of the Weiss.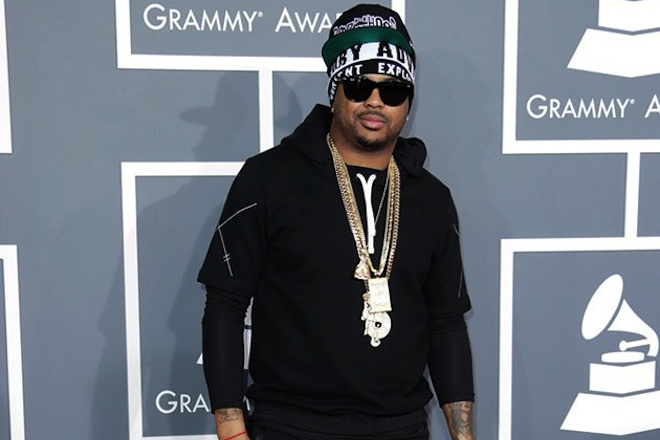 —The-Dream thrust himself into our collective consciousness this week, first by wearing a real weird outfit at the Grammys that included three necklaces, two hats, a t-shirt hoodie, what appeared to be one of those longsleeve Under Armour things, and (probably) thirty-six different pairs of underwear. He then backed up the silliness of that outfit by putting out "Slow it Down," which featured Fabolous and was as good as anything he's put out in the past few years. Go The-Dream! Sell that Parental Advisory hat!
—HBO took a chance on a little-known song-and-dance woman named Beyoncé Knowles and made a documentary about her. It's airing Saturday at 8pm on HBO, but I'm sure you have little to no interest in that musical human.
—And finally, some light listening for your weekend. Araabmuzik put out For Professional Use Only, which is a hilariously nonsensical mixtape title with finds Mr. Muzik taking his once-lithe Eurocreepiness and making it heavier than all motherfuck, throwing in enough ponderous dubstep drops to carve out a second Grand Canyon. You can stream it below.
Yay! Am I a music critic yet? Tune in next week, when we find out the answer is still "No."
Drew Millard is perpetually waiting for the drop. You should follow him on twitter - @drewmillard