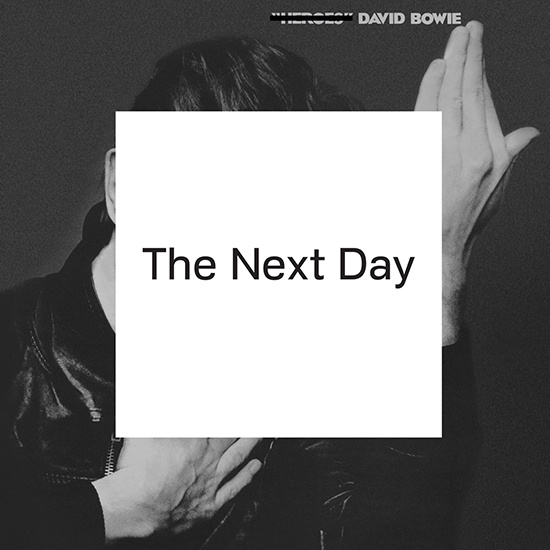 It's actually two years old, it's gonna sound like the old stuff and the new stuff, and he made the cover look like that on purpose.
So yesterday, we found out that David Bowie, Godfather Of All That Is Weird And Good In Music, is coming out with a new album entitled The Next Day, and is working with Tony Visconti, the same dude who produced Space Oddity and Young Americans. While it's unlikely that Bowie would ever give an interview to anyone about his just-announced album, mainly because he's so ultra-rich and ultra-famous he doesn't have to actually care how his work is received, Visconti recognized the fans' HUNGER FOR INFORMATION and satiated it by giving an interview with the BBC. We watched it so you didn't have to, and here's what we learned:
"WHERE ARE WE NOW" IS NOT VERY INDICATIVE OF THE REST OF THE NEXT DAY'S SOUND
While the newest Bowie track "Where Are We Now" is good, The Next Day is going to be a pretty straightforward rock album, which is good because anything that David Bowie decides to do is good. Visconti says, "I think it's a very reflective track for David. It evokes this feeling he has; it's very melancholy I think. It's the only track on the album that goes inward for him. It's quite a rock album; the rest of the songs. I thought to myself, 'Why is David coming out with this very slow, very beautiful ballad? He should come out with a bang.' He is a master of his own life; I think this is a very wise move to link up the past and the future.
THE NEXT DAY HAS BEEN FINISHED FOR TWO YEARS AND WILL SOUND LIKE OLD DAVID BOWIE AND NEW DAVID BOWIE AT THE SAME DAMN TIME
Also, apparently Tony Visconti is a pretty hard-core Bowie fan: "I've been listening to the album on headphones walking through the streets of New York for the past two years, and I have not tired of a single song. I think if people are looking for classic Bowie they'll be satisfied by this album; if they're looking for innovative Bowie and new directions they're gonna find this on this album too." Related: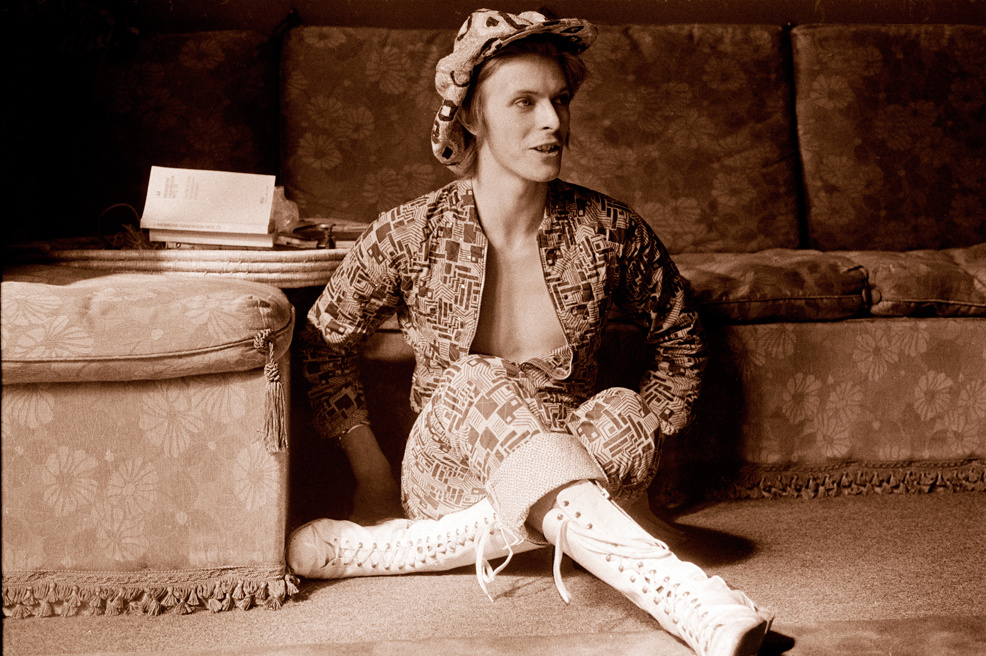 DAVID BOWIE TAKES HIS SWEET-ASS TIME WHEN HE RECORDS SHIT
This is not to say David Bowie is lazy. But when he was recording The Next Day, he only worked in the afternoons and would only do two or three weeks' worth of afternoons at a time. Take it away, Tony: "We never spent more than two to three weeks at a time recording, and then we might take off as much as two months. We'd usually work on one or two songs in an afternoon. We whip them up to shape where they sound like great rock tracks. At that point there won't be any final vocals, or lyrics. This is actually how I've been working with him since The Man Who Sold The World."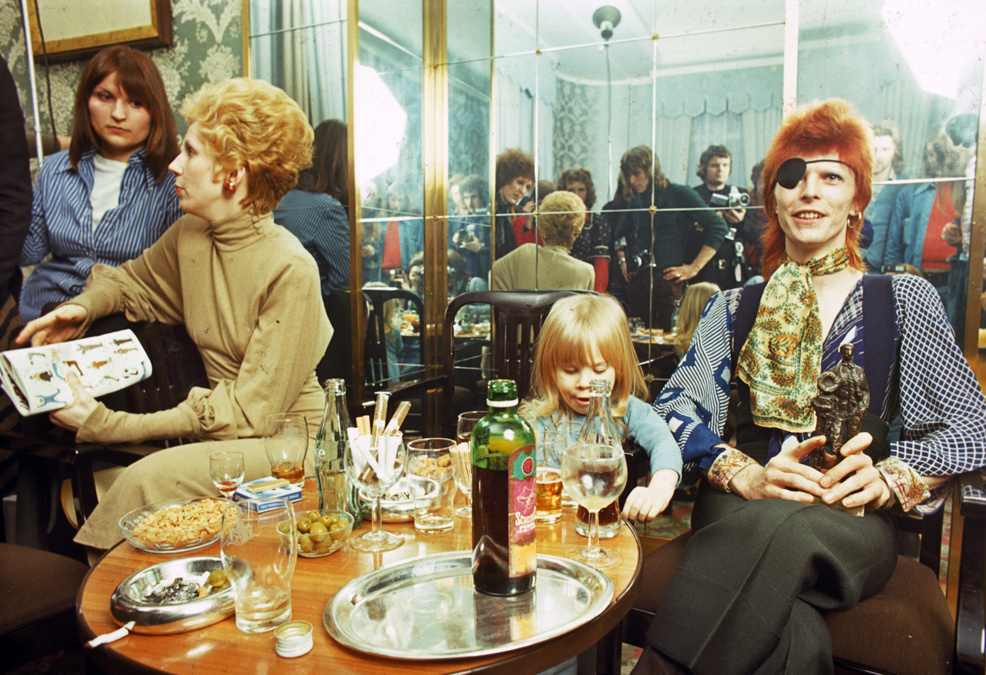 DAVID BOWIE IS NOT DEAD
Regarding Bowie's health, Visconti said, "He's rosy-cheeked. He smiles a lot. During the recording he was smiling, he was so happy to be back in the studio. From the old days I recall that he was the loudest singer I've ever worked with. When he started singing I'd have to back off, and go into another room and just leave him in front of a microphone. He still has that power in that chest and in his voice. We all know he had a health scare in 2003, 2004, but he's a very healthy man. I can assure you."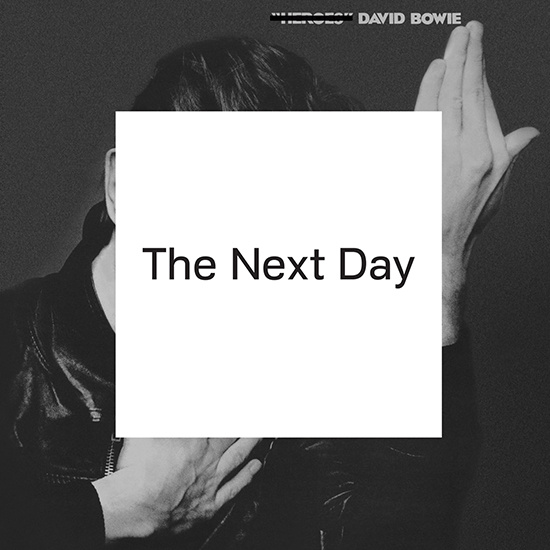 BONUS: THERE'S A REASON THAT THE NEXT DAY'S COVER ART IS JUST THE HEROES ALBUM WITH A BOX OVER IT
In a post on his personal blog, The Next Day's cover art designer David Barnbrook explained why he just slapped a white box on the Heroes album cover and called it a day: "We wanted to do something different with it—very difficult in an area where everything has been done before—but we dare to think this is something new. Normally using an image from the past means, "recycle" or "greatest hits" but here we are referring to the title The Next Day. The Heroes cover obscured by the white square is about the spirit of great pop or rock music which is "of the moment," forgetting or obliterating the past." For more explainifying, read the rest of the post.