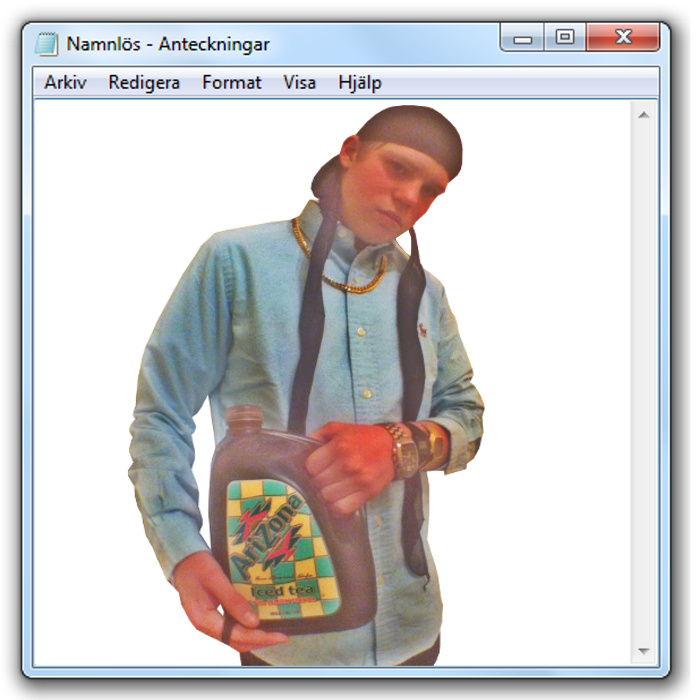 Eat a bunch of sugar because it's time to get weirdly beautiful.
The video for Yung Lean's "Hurt" is exactly how I picture the sugar-addled inner workings of the 16-year-old Swedish rapper's warped (but beautiful) mind. Digital flowers bloom, purple gummy bears march in place, Pokémon cards ascend to the heavens, and gallons of iced tea rest atop gleaming silver pillars. Words like "crying" and "emotions" flicker on and off to remind us that Lean is the original Sad Boy as he pours out some Arizona one time for all the fallen ones. The frosty, melancholy instrumental is lifted from fellow wunderkind Suicideyear's beat tape Japan. Hopefully, this is the first of many collaborations between the pair of transatlantic adolescents.
"Hurt" will be the lead single from Lean's debut mixtape Unknown Death 2002, which drops July 9th and features production from East Bay duo Friendzone along with his in-house producers and Söldermalm homies Yung Gud and Yung Sherman. Get to know the 16-year-old Swedish rapper here.
Frances Capell really loves the Swedes. She's on Twitter — @ffffrances