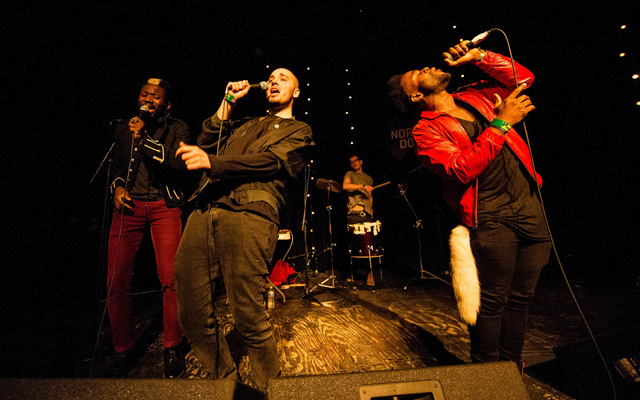 Sinister songs and creepy visuals.
"In the name of the Young Fathers and the wholly ghost, we command you to get the fuck up, fuckers!"
Young Fathers' new video for "GET UP" will, well, make you want to get the fuck up. From the UK via Liberia, Nigeria and Scotland, Young Fathers is gearing up to release their debut album, 'Dead', out Feb 4th via Anticon/ Big Dada. Today, they release the eerie visuals—complementary to the sinister and revolutionary lyrics—to the track off the project
Pre-order it on iTunes today.