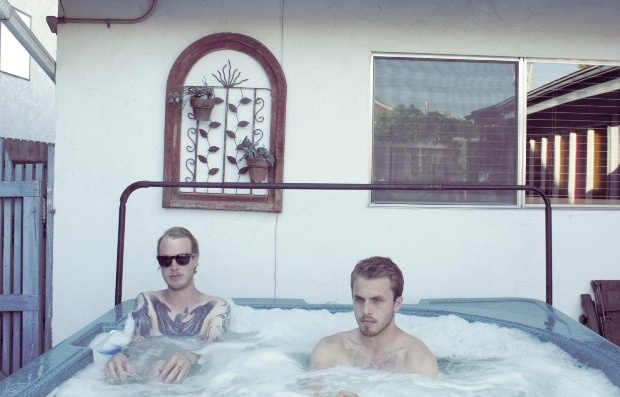 These guys like Big Muffs and so do we.
What do we know about Hollow Sunshine? They like cats, the singer is called Morgan Enos (good name) and the other half of the duo, Reuben Sawyer, is a super-talented artist whose intricate, black and white sketches have been inked onto people's skin, as well as finding their way onto the sleeves of Deafheaven, Chelsea Wolfe, Destruction Unit, and others.
This video is handheld and woozily out of focus—like the world is whizzing by when you're just the right side of tipsy. Musically, Hollow Sunshine work a brand of blissed out, scuzzed up shoegaze, where the vocals are pulled back in the mix and cushioned by a warm bed of distorted guitars. It's pure 90s and it makes us wanna dig out that dusty Big Muff and turn everything up loud.
Their debut album Held Above, is out today on Robotic Empire.