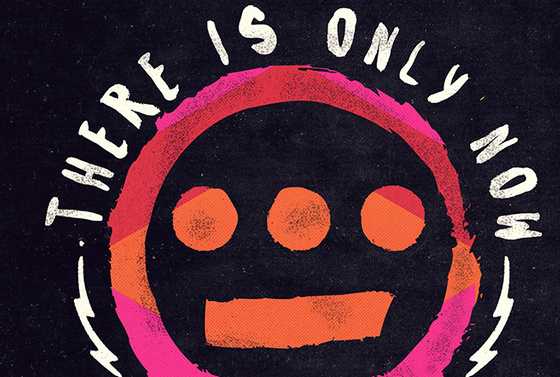 The East Oakland crew is here to fuck your head up on some storytelling shit.
Concept albums are fucking tough. Most of the time, it's a card pulled out by nerd bands who put out eight albums following some overwrought arc about space politics or ghost brides or whatever. But when someone or a group throws down something real, it'll stick with you. Souls of Mischief, the legendary hip hop crew from East Oakland are here to fuck your shit up with "Finally Back." The track features the group jumping back and forth in frenetic, interwoven and snaky verses. That jazzy, funky production (by Adrian Younge, who, in addition to his v. fire record with Ghostface Killah titled Twelve Reasons to Die, also worked on the soundtrack for the best cartoon ever, Black Dynamite) churns together with Souls Of Mischief's dazzling flow to form a chapter in the group's larger narrative for their album, There Is Only Now. The album mixes blaxploitation, hip-hop, and the band's actual history to create a wild, gritty tale based on the group nearly dying at the hands of a masked gunman back in 94. Even if you're not too wild on concept albums, "Finally Back" is a total banger, and you won't need to study up to love it.
Souls of Mischief and Adrian Younge's There Is Only Now drops Tuesday (order it here). If you like rap, music, and rap music, Souls of Mischief and Adrian Younge are playing with a 13-piece band to celebrate the album's release at (Le) Poisson Rouge in New York City on Tuesday night. Go to it. It'll be fun.