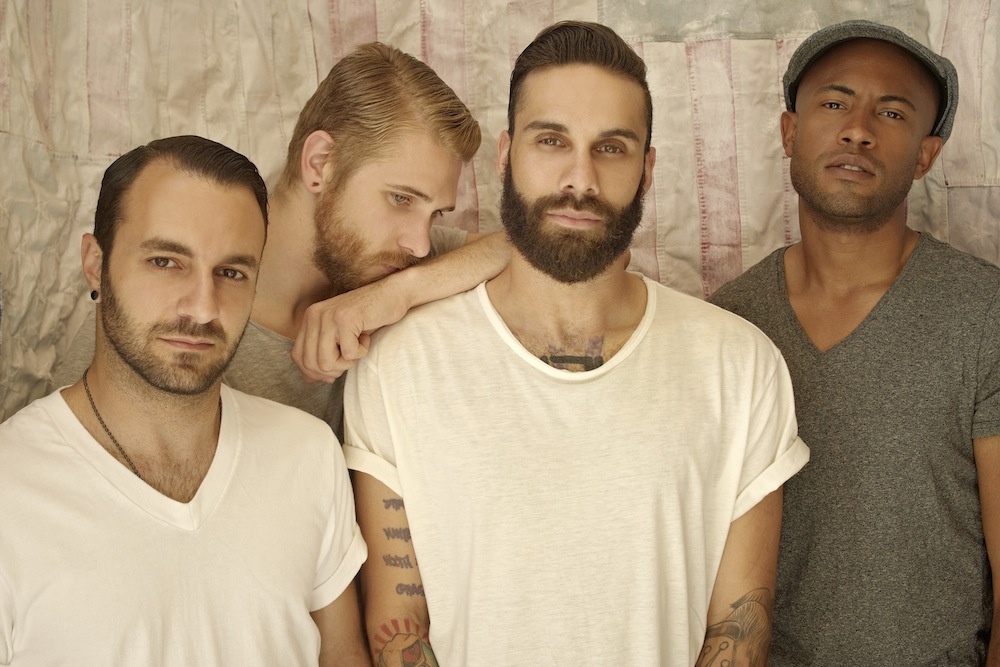 A street preacher, a gun, and a hostage situation.
There's a quote from a Charles Bukowski poem that goes like this: "Beware the preachers, beware the knowers." Southern California's letlive. seemed to take that quote and lay it on pretty thick here in their new video for "Younger." The song comes off the band's album The Blackest Beautiful, which had rock critics breaking out their thesauruses this summer, trying to find words that mean "the Rage Against The Machine of 2013." The phrase "genre-bending" seemed to come up a lot.
The video starts out with singer Jason Butler watching a street preacher and ends in this weird, Reservoir Dogs/Heath-Ledger-as-the-Joker hostage scene where...well, we won't tell you how it ends but SPOILER ALERT: fade to black and then YouTube recommends a bunch of other music videos.
And if you think the guy is maniacal in this video, you should check out this compilation of him going off at their live shows.