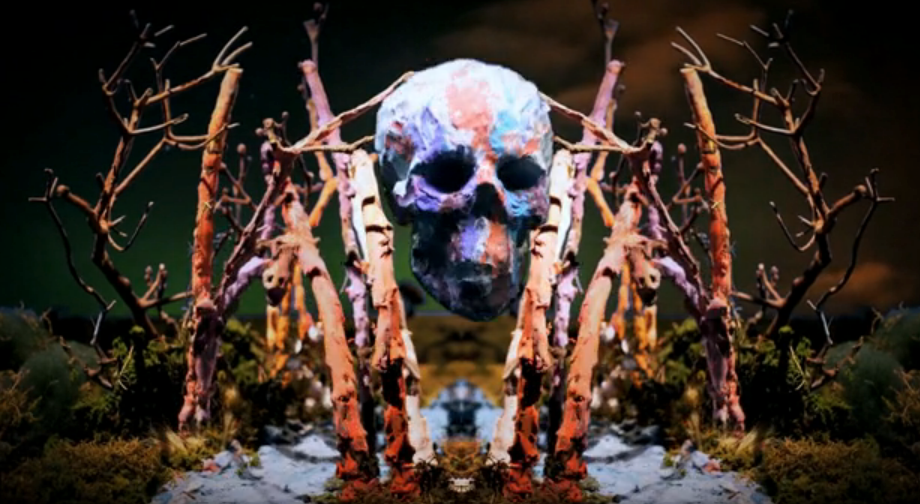 Follow the orgiastic journey of a deer through the pulsating claymation cosmos.
The latest video from Toronto-based Babe Rainbow (aka Cameron Reed, who also tours with How To Dress Well) makes us squirm—in a good way.
Created by Bonnie Gaskin during her residency with Vancouver's Point Blank Creative, the video—entitled "Dear Temptation" (a play on words, perhaps?)—plays with imagery through plasticine, colors, and blue sand. Set to "You'll Wanna Be" by Babe Rainbow, Gaskin took the concept for the freak show from her own creative process:
"One concept came from a book that I made called The End: a story about a person who is continuously eaten and shit out by a different animal on each page, each time gaining a particular attribute from each animal until what remains is an unimaginable human-animal hybrid crap pile," she told Noisey. "Other pieces of the concept evolved from my deep interest in outer space, the original sin, sexuality, and other weird and wild things."
Using plasticine to execute the video, Gaskin says that it's a material with a specific personality that requires patience and a lot of labor. "This project took several months to execute and a lot of late nights of molding plasticine by hand, frame by frame," Gaskin admitted.
Well, the work paid off. Enjoy.