On June 14, The JanSport Bonfire Sessions Continue With Smith Westerns & Dusted
Here's all the info you need.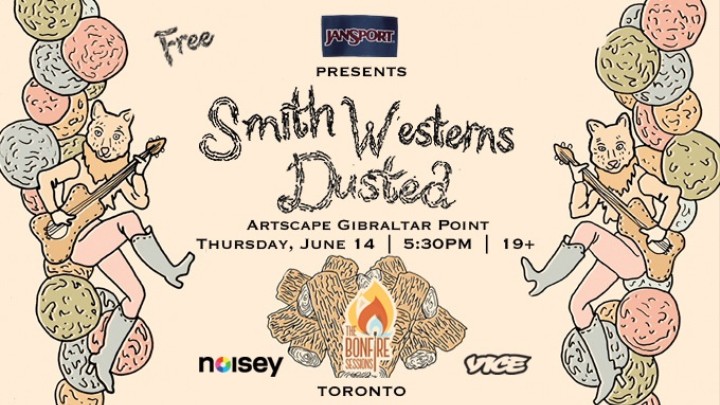 Do you like Smith Westerns? We love Smith Westerns. We love them so much that we're bringing them up to Toronto next week for the third installment of the JanSport Bonfire Sessions. Check out their new record Dye It Blonde, out now on Fat Possum Records. If you're as into full-bodied revivalist glam-rock as we are, you'll go nuts for this stuff. We're linking the band up with Dusted, a hazy, melodic folk band led by Brian Borcherdt (from Holy Fuck) and Leon Taheny, a producer and engineer who's worked with Final Fantasy and Rituals, among others.
The show is on June 14 up at ArtScape Gibraltar Point. Doors are at 5:30PM. If you're up in the Great White North and you'd like to attend, you should RSVP right here. And if you need more convincing, there's an original poster (designed by local artist Emily Blize) below, plus a stream of "Weekend," the first track off Dye It Blonde.