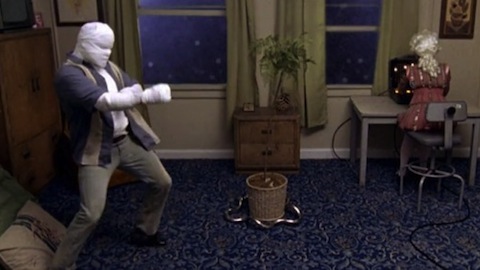 Director Andrea Nilsson teams up with Miike Snow for a bizarre sic-fi adventure.
No one interprets a song quite like director Andreas Nilsson. Who else would have heard Yeasayer's "Madder Red" and decided that the perfect visual accompaniment would be Kristin Bell mourning the loss of a horrid yet sympathetic chunk of flesh?
Though he calls on the sci-fi of Phillip K. Dick and Lovecraftian horror in his imagery, the short-lived tales of his videos venture to a new degree of oddity.
You can read the rest of this story over at the Creators Project.
Also, you should really follow Abdullah's innermost thoughts at .