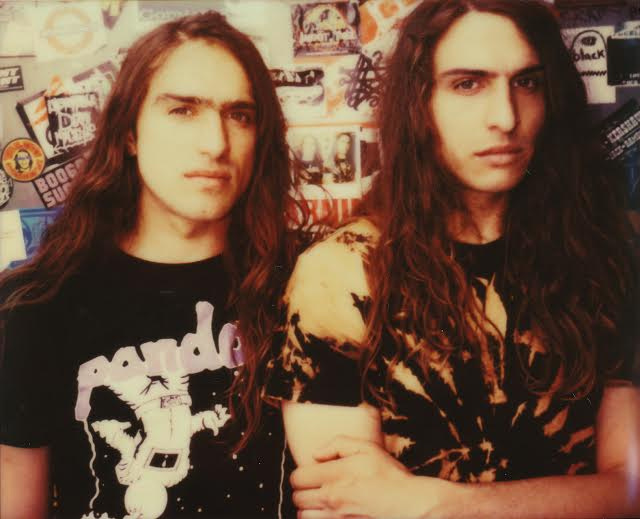 Let's get ready to die.

Photo Credit: Nick McManus
Perennial Noisey faves and the pride of Queens, New York, the staunchly DIY, white-noise smashhead brah duo Unstoppable Death Machines have inflicted its gloriously shit-fi and brutally mangled, stadium-sized avant-rock blitzkrieg on lofts and warehouses since 2009.
A hyper-kinetic twosome who dish out anthemic guitorrism on par with fellow likeminded duo Lightning Bolt, the skuzzy, long-haired Tucci brothers' (Mike and Billy) holy wad of noise-rock has dripped from a batch of releases including, the Slumlord EP and We Come In Peace, along with self-released cassettes and CD-R's.
Now, UDM may have reached its pinnacle of noise-mongering rock-cum-prog damage. Clocking in at a marathon ten minutes, the head-spinning, conceptual opus "Single Clarity" envisions an aggro-punk dystopia, melting the demented, robotic new wave of DEVO, downtown New York avant-garde free-improv skronk and the indecipherable bellowing of Black Pus into its econo electronics-sprayed attack. It's hell on motherfucking earth.
Here, Noisey is proud as fuck to present Unstoppable Death Machines' epic and celebrate the 12" release of "Single Clarity" at Palisades in Brooklyn this Saturday, July 19. Bring earplugs or suffer a bloody-eared death.