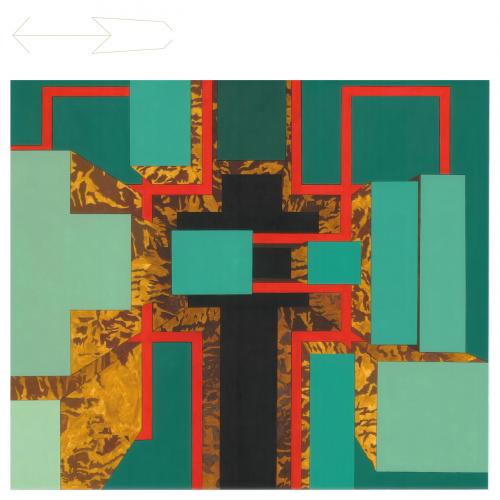 A freaky mix from Tropa Macaca and stream of their new album, Ectoplasma.
I still have no clue where to begin, describing the sound of Portugese mentalists Tropa Macaca, other than that their music is a combination of terrifying and brilliant. Though the duo, André Abel and Joana da Conceição, have been knocking around since 2005, their latest offering really nails their skill for making you feel all warm and fuzzy inside, before thrusting you into a K-hole. And I love it.
So, to celebrate the release of their fourth LP, Ectoplasma, here's a stream of the album, along with an equally schizophrenic mix.
For more on Tropa Macaca go to www.tropamacaca.com
TRACKLIST
Jeff Mills - "Phase 4"
Scorn - "Forever Turning"
Scorn - "Black Box"
Ritchaz Y Keky - "Nkre Toca Dento Bo"
STL - "Wasabi Flavoured"
GNR - "Mau Pastor"
Tim Maia - "Contato Com O Mundo Racional"
Bulimundo - "José"
Omar S - "Kosmos 1402" (original mix)
Al Di Meola - "Midnight Tango"
Angela Charles & Windsong - "You're Someone Special"
Roger S. - "Deep"
After Hours - "Waterfall" (3 a.m. mix)
Charlemagne Palestine & Terry Jennings - "Short & Sweet"
Tim Maia - "Energia Racional"