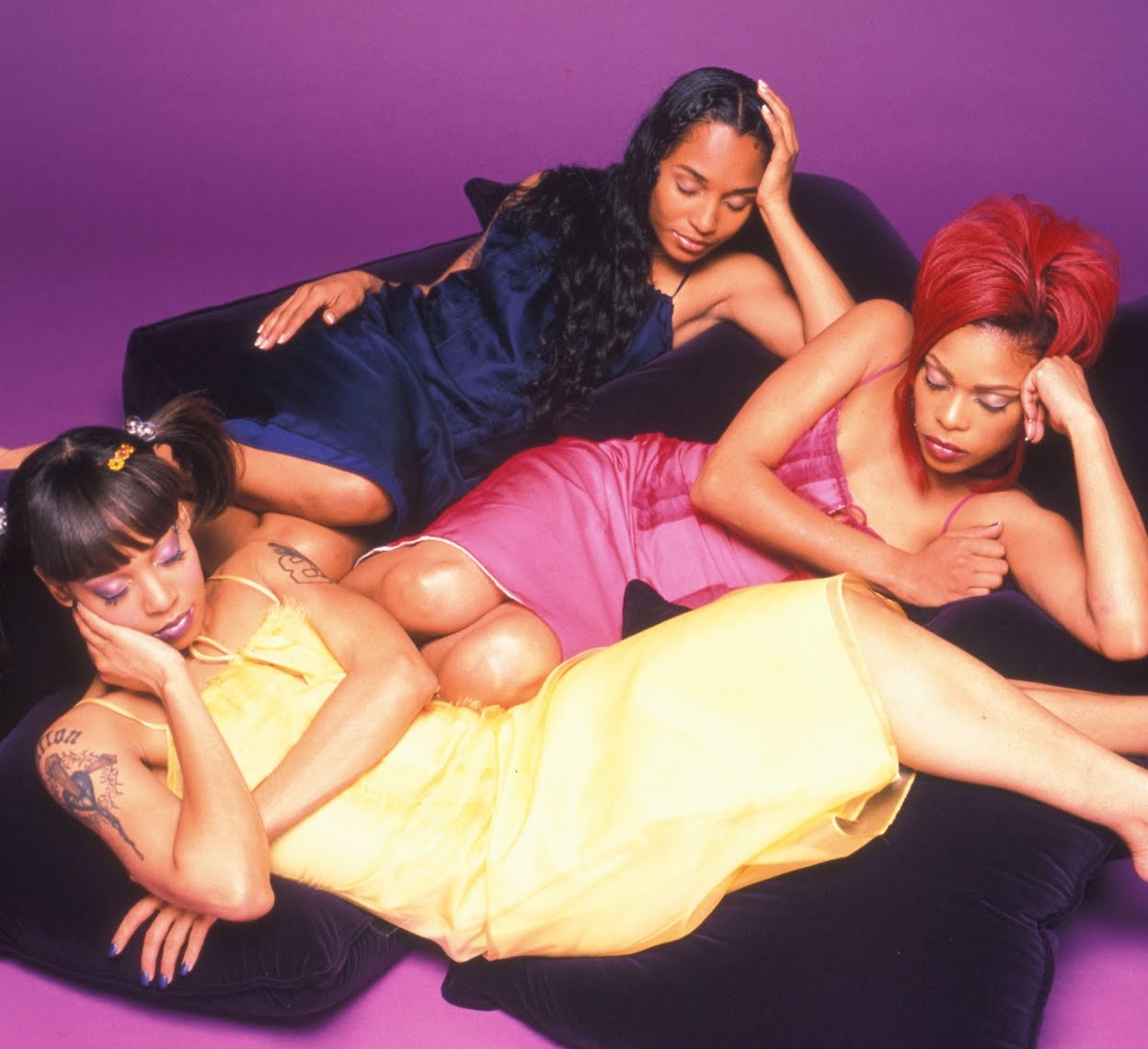 But is it a good idea or an AWFUL one?
After a lot of mumbling and false starts, what's left of TLC have confirmed that they will be embarking on a tour and releasing a new album, with 2013 set to be their comeback year. This comes after T-Boz and Chilli picked up the lifetime achievement gong at this year's MOBO awards in the UK, nearly a decade after Lisa "Left Eye" Lopes was killed in a car crash in Honduras.
TLC were one of the first acts for everyone to turn their attention to after the ri-dic-ulous Tupac hologram at Coachella this summer, but it's only now that Chilli has finally opened up about the rumors, weirdly just casually dropping it into conversation with British paper Metro, saying:
"The hologram is something we talked and thought about years ago. Obviously timing is everything, but we're definitely talking about it...I think we would probably pass out, and all of our fans would break down, but it's amazing how real the hologram looks. It's almost like you can touch the person."
Posthumous music using Lopes' unreleased material? Not creepy and I look forward to it. But a tour? I kinda feel like nobody has taken the hologram technology further for a reason. Please ladies, don't be the first, just because the science is available, doesn't mean you have to use it. Don't go chasing holograms...
What do you guys think?