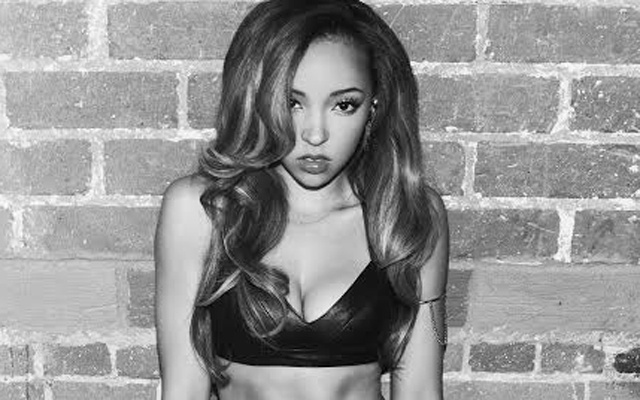 Produced by Boi-1da & Vinylz.
Tinashe's been in the game for a bit.
After a stint with the girl group The Stunners, she went on to release two mixtapes in 2012: In Case We Die and Reveries. She's since signed to RCA Records and is now working on her debut album. But once you hear her new music, you'll realize she needs a re-introduction.
The singer/songwriter has worked with everyone from Boi-1da, A$AP Rocky, Ryan Hemsworth to Dev Hynes and Clams Casino on her upcoming project.
Today, we're premiering her latest single, "Vulnerable," featuring Travi$ Scott. The beautiful, and unsettling, production by Boi-1da and Vinylz, paired with her sensual vocals on the song sounds pretty fucking heavenly. Plus, there's an added raunchy Travi$ Scott verse with some lines, and flow, from Kanye's "I'm In It," too.
She's releasing her mixtape, Black Water, on Tuesday.
Listen to "Vulnerable" below, and watch a candid introduction video with Tinashe while you're at it: