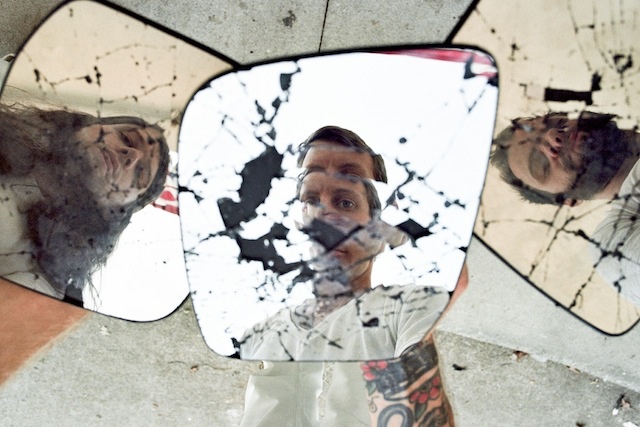 It's droney stoner rock + ambient space noise + doomy sludge metal and just all over the place.
Tidal Arms' new song, "Molasses" is like a five course meal of musical genres. At first, the song starts off with an ambient spacey vibe before shifting gears into droney, stoner rock. Then all of a sudden, by the fourth minute, we are knee-deep in doomy sludge metal. Subtle changes maybe, but enough to make it feel less like a song and more like a journey through the Lands of Heavy-Ass Rock*.
"Molasses" comes from Tidal Arms' self-titled new album, which you can pre-order here. They're also playing a record release show at The Acheron in Brooklyn on November 22 with Tiger Flowers, Sleep Bellum Sonno, Cavallo, Mount Gomery.
*Note: The Lands of Heavy-Ass Rock is not an actual place...unless you BELIEVE it is.