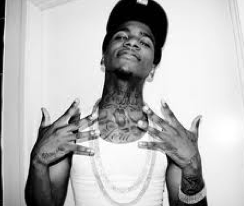 Young Based God aka Miley Cyrus aka Bill Clinton aka Bill Bellamy aka Ellen DeGeneres seems to have used 2012 as a time for genuine artistic reflection.
Being the mensch that he is, in 2011 Lil B saw his new found fame as an opportunity to spread positivity to a large number of people, rather than simply producing a new variation on the work he had already done in 2009 and 2010, a run that had peaked with the criminally underappreciated 6 Kiss (seriously if for whatever reason, you do not own 6 Kiss, stop reading this, drive to Amazon.com, and buy yourself a copy of that CD right now). An intrigued media understood neither his annus mirabilis, nor his new, admittedly undercooked conscious period, patiently wading through both while quietly hoping for a more polished set of songs.
When he proceeded to make no music more intriguing than "Motivation", a rehash ofthe cloud rap that he perfected in late 2009, and a number of more accessible artists who had used the Based God as direct inspiration appeared on the market, the hype machine just left him behind like a 22 year-old leaving their jacket at the Woods because they got too sweaty from dancing. While he still pops up in my tumblr every once and awhile, it's mostly for the silly shit that he's been doing to get attention, like giving a completely unrehearsed lecture at NYU TKLINK or releasing a song with his fucking cat TKLINK. Ultimately, people knew he was next level, but given the lack of any new cohesive statement albums or genius viral videos, he ended up being filed under either "Interesting But Not for Me" or "Funny Black Dude Who Makes Crazy Youtube Videos," which is the worst.
In the end, most of Lil B's best songs are enjoyable for reasons that are really fucking hard to grasp. While people continuously attempt to espouse the merits of hip-hop artists that seem to have a lot of technical skill but are actually really boring (I'm looking at you, Reks), Lil B can call himself a "rich bitch" over and over again and somehow make it into one of the best songs I've ever heard. In other words, Lil B's music embodies the unexplainable in rap music. More tangibly, he stands at the end of a long trail that has slowly wound its path away from Golden Age/New York sensibilities over the past decade and a half. In twenty years a bunch of French college students will dig his mixtapes out of some dude's forgotten external hard drive and he'll make his first million on a comeback tour still wearing his surely toxic pair of beat-up Vans.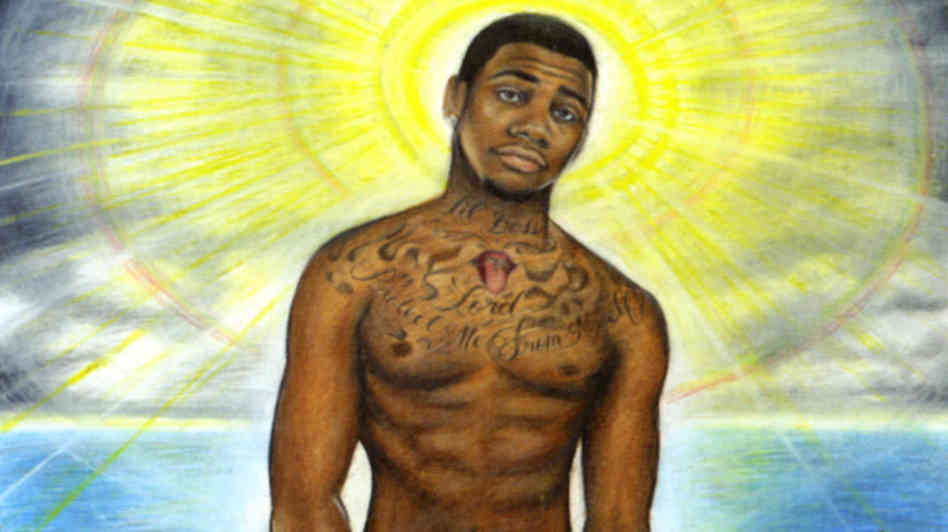 Young Based God aka Miley Cyrus aka Bill Clinton aka Bill Bellamy aka Ellen DeGeneres seems to have used 2012 as a time for genuine artistic reflection. His sound is nowhere near as adventurous as it was two years ago, but his personalities have been deeply enriched. Instead of settling into a formula, he's started to nuance his performances into really interesting crevices, from defensive and sexually violent pimp-caricatures to honest-to-the-point-of-awkward self-reflection (which is to say he raps about living with his Mom), to any uncertain place in between. This means that this year saw some of the most intricate and personality-filled flows of Lil B's career. And that's saying something.
The following is by no means a comprehensive roundup of Lil B's music in 2012, but for an artist that releases a twenty-track mixtape basically once a month, that's neither possible nor necessary. Think of it more as a list of recommended tracks that might have made your year a lot more #based if you'd been paying attention.
"Bout My Dollaz"
In this tribute to an infamously freaky Bay Area legend, Lil B somehow sounds exactly like Too $hort and himself at the same time.
"3rd World Hustla"
"I was catching cases while you was Myspacin'" is possibly the most layered, self-referential line of his career. Also this is from a mixtape called Crime Fetish, which speaks for itself.
"Breath Slow"
Not only is my favorite Lil B song of the year a more enjoyable facsimile of '90s Memphis than anything SpaceGhostPurrp ever did, it features some of the most creative, coordinated rapping to ever issue forth from the Based God's mouth. Oh, and he looks fantastic in a children's cowboy hat.
"4 Da Bitch Mob"
Lil B is going way back on this one with some hyped-up Blowfly talk-rap shit. Or maybe it sounds more like double time early-EPMD. Fuck it, its very hard to describe and those references are probably wrong. Whatever it is, he's really good at it.
"I Own Swag"
Lil B's retort to David Banner's reactionary but still kind of good "Swag" is no more than the line, "You know I'm more famous than you," sung like Diddy on "Playa Hater". Is he right? Maybe! Is this song better than Banner's? Definitely.
"Surrender To Me"
"I got smack for sale. No, I'm lying bitch, I got weed for sale."
"Soul on the Streets"
Just a healthy reminder that the Based God can and will make you weep like a fucking idiot.
"Please Respect The Bitch"
Here is the #1Bitch himself mastering some New Orleans repetition rap for half of a song and then abandoning it to sing like Eazy E on "Automobile". Both halfs are very #based and very #fun.
"Fuck Me"
This song makes me feel like Lil B is my parents and I'm watching them scream at each other. He's John Goodman at the end of Barton Fink and I'm handcuffed to the bed while he's setting the building on fire.
"Gato Gato"
Yep.
Colin Small is trapped in BasedWorld and also trapped on Twitter - @ColinSSmall