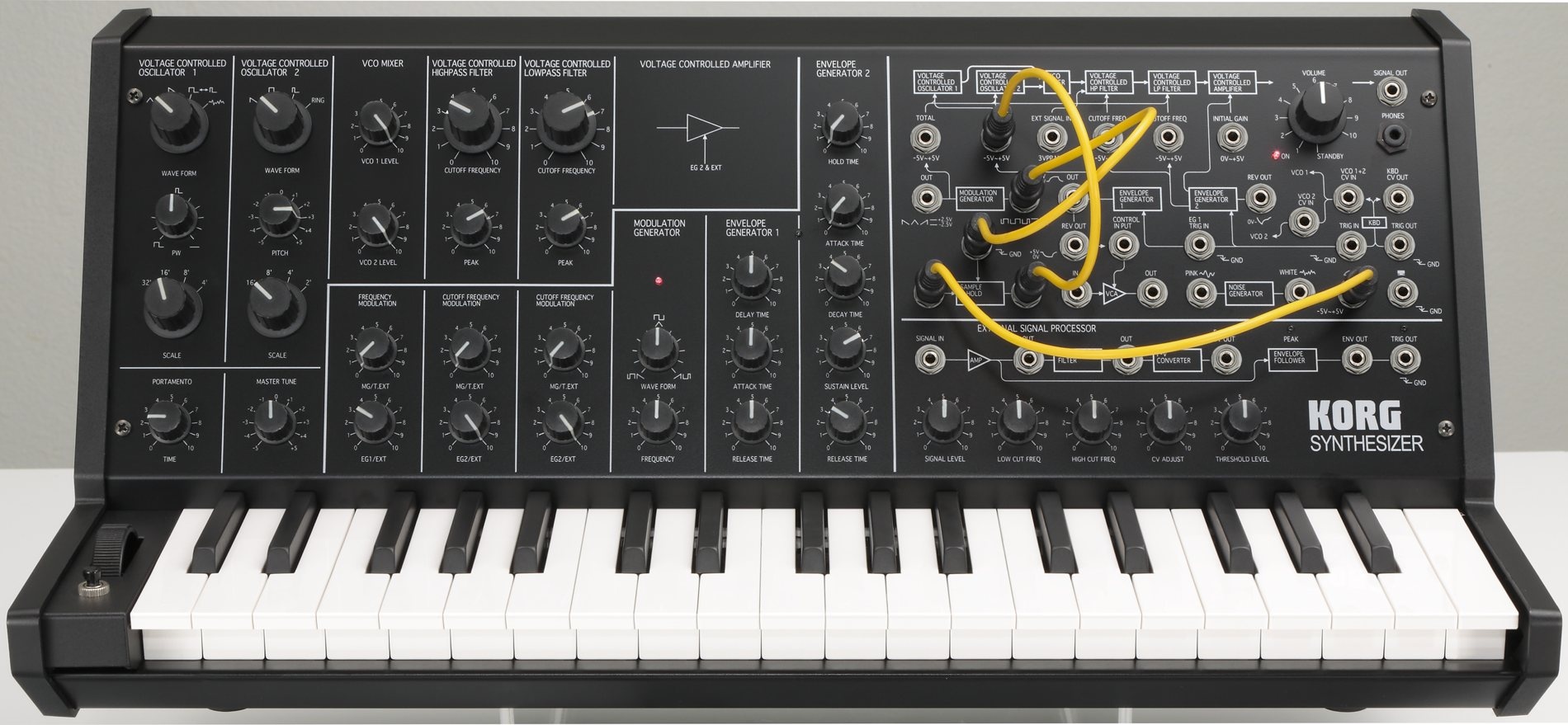 First released in May of 1978, the MS-20 was one of the first portable synthesizers ever to hit the market.
Our first This Month in Gear features a legendary synth that hardly needs any introduction. Korg's MS-20, first released in May of 1978, was one of the first portable synthesizers ever to hit the market—and it was even recently reissued by Korg in all its analog glory due to popular demand.
Featuring two oscillators (tone generators to make noise) and two very resonant filters, the MS-20 excelled in screeching leads, gritty bass all the way down to the sounds one would associate with a comic book laboratory, making it prevalent in the industrial scene. You can even plug your guitar into the filter to create more interesting sounds.
So who used the MS-20? Adrian Utley of Portishead used it to tweak his guitar, Skinny Puppy, OMD, Aphex Twin, Gorillaz, Mr. Oizo, Daft Punk, The Prodigy, The Dandy Warhols, Front 242, Front Line Assembly and many more...
MS-20 mini demo
All-in-all, an original MS-20 will cost you anywhere from $1,500 to $2,000 online. Unless you're a purist, the newly reissued model runs for a (relatively) measly $599 and has been shrunk to 86 percent of its original size for better portability. Still too rich for your blood? With the iMS-20 app on the iPad or "DS-20" for the Nintendo DS, you can sync up multiple DSs, drag patch cables around with the stylus, and save your patterns and sound patches for around for under 30 bucks.