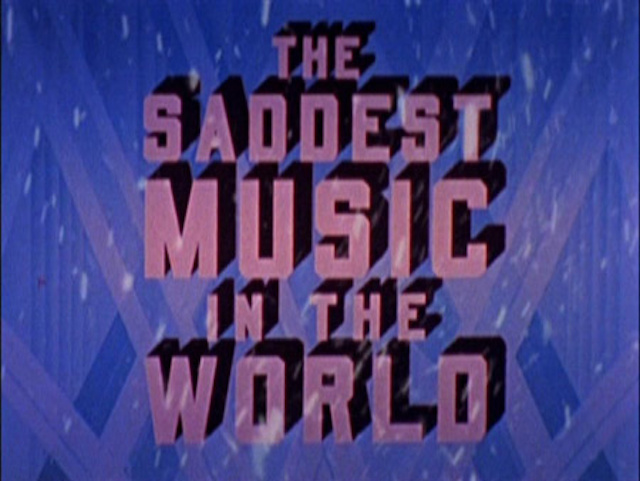 I was initially asked to write a guide to doom metal as a tie in to my forthcoming solo album 'Already Drowning.' Which makes sense, considering most people know me from Nadja.
I was initially asked to write a guide to doom metal as a tie in to my forthcoming solo album Already Drowning on Gizeh Records. Which makes a certain amount of sense, considering most people familiar with my music know me as one half of Nadja. But Already Drowning doesn't really have much to do with doom metal, apart from the occasional outburst of distortion, and is closer in character to slowcore. So I pitched a guide to slowcore instead, which is certainly an influence on my more song-oriented solo work. And Nadja too, beneath the noise and heaviness, even if it's not so readily apparent.
For those unfamiliar with the term, slowcore is a descriptive given to bands in the early to mid-90s playing slow (of course), sad (slowcore/sadcore are more or less synonymous), minimal, and depressing music. Slowcore was something of a response to the aggression and bombast of grunge and something of a precursor to post-rock. Slowcore is sad and morose but in some way, somehow, sometimes, uplifting...
Here is a list of a few slowcore records, in chronological order, that I think are important and/or simply like and want more people to listen to.
Red House Painters – s/t (aka Rollercoaster) (4AD - 1993)
I first heard Red House Painters on the University of Toronto's radio station, CIUT, one night around 3AM. Their music seemed so appropriate for the middle of the night. I picked up the album shortly thereafter and because it was on 4AD expected it to be kind of shoegazy. There are hints of shoegaze, but it's really more of a rock album—stripped down, though, minimal and restrained, achingly sad. Sometimes the sadness in tempered, in songs like "Mother" or "Funhouse," with noisy climaxes, layering feedback and near-howling vocals, and seeming almost full of rage—maybe a despondent, half-hearted rage—but, in contrast to the delicacy of the rest of the music, that much more powerful.
Mazzy Star – So Tonight That We Might See (Capital Records - 1993)
Probably one of the best known bands on this list, if only because of their hit "Fade Into You," which, of course, is the most up-tempo and catchy song on the album and, of course, accordingly, my least favourite. It's a pleasant enough pop song, but it's tracks like "Mary Of Silence" or the title track with their slow, grim burn of sound, with Hope Sandoval's listless lyrics buried in washes of distorted guitar and brooding organ drones, that really make the album for me. I can't say I'm especially fond of any of Mazzy Star's other releases, but Hope's solo album with My Bloody Valentine's Colm O'Ciosoig, Bavarian Fruit Bread (Rough Trade - 2001) is another great listen.
Codeine – The White Birch (Subpop - 1994)
When Frigid Stars came out, I bought it on a whim, unfamiliar with the band, expecting grunge because it was on Subpop. And while Codeine does make use of the grunge quiet/loud blueprint and Frigid Stars does have some grungy guitar sounds on it, this was certainly something new and other—more extreme, more intense and, of course, slower and darker—than grunge. And when The White Birch came out I eagerly picked it up and while the songs have more or less the same structural formula as those on Frigid Stars, the quiet parts of The White Birch are even more stripped down and stark, the louder parts even heavier and darker. The White Birch is an undeniably melancholy album, but there are instances of prettiness, not really present on Frigid Stars, a certain tentative sweetness tempering the bitter, where something fragile peeks out of the gloom.
Low – The Curtain Hits The Cast (Vernon Yard Recordings - 1996)
I first heard Low opening for Swans in New York City in 1997 and while I'd like to say I enjoyed their set, I could only barely hear them over the noise of the completely disinterested audience. And maybe Swans seems like a weird pairing with Low, but if Swans weren't so loud and brutal, their music does have the somnambulant and bleakness of slowcore... Anyway, Low is definitely slow and bleak, for the most part, and while it's difficult to pinpoint one of their albums as best, The Curtain Hits The Cast is certainly one of my favorites, largely because of the penultimate track "Do You Know How To Waltz" with its extended slow burn of guitar noise.
Stina Nordenstam – Dynamite (EastWest - 1996)
Stina Nordenstam is a reclusive and somewhat mysterious Swedish musician whose first few albums are sort of weird jazz and last few quirky electropop. Her 1996 album Dynamite and follow up People Are Strange (a covers album of songs by The Doors, Prince, and Leonard Cohen, to name a few) is neither of those, both more experimental and odd—still pop songs, at the core, but constructed of distorted, discordant guitars, weird, echoey beats, and occasional sweetness. My description might suggest that these albums are heavy, and they kind of are, in a way—but everything sounds as if it's recorded underwater, which tempers the angularity and off-kilterness of the songs' arrangements, and heightens the oddness and bleakness of Stina's mumbling, childish vocal delivery.
The For Carnation – s/t (Touch & Go Records, 2000)
Slint's Spiderland is often heralded as the progenitor of post-rock—the album is perhaps a bit too up-tempo and/or climactic to be labeled slowcore—though the song "Don, A Man," the album's most gloomy and minimal track, might well be considered slowcore. And that song might also be considered something of a blueprint for Brian McMahan and David Pajo's post-Slint band The For Carnation, which more readily embraced the minimalism and mopiness of slowcore. They recorded a couple albums for Matador Records but their self-titled full-length is one of my favorite albums.
Yo La Tengo – And Then Nothing Turned Itself Inside Out (Matador Records - 2000)
Yo La Tengo's catalog is pretty diverse with songs ranging from grungy noise rock to quirky twee pop. But in the early 2000s they released a pair of albums, And Then Nothing Turned Itself Inside Out and Summer Sun, both of which are quiet and brooding and considerably more melancholy than most of their other albums. The distorted guitars are pared down and there's more use of keyboards and electronics, more experimentation with the indie rock song formula. Again my favorite song on the album is the one with the extended noise outro, the closing track, "Night Falls On Hoboken," although it does start out as a bittersweet, lullaby-ish song...
For anyone who might want a more in-depth discussion of the genre, Drowned In Sound did a week-long spotlight on slowcore a few years ago which discusses some of the groups I've listed above, as well as artists like Cat Power, Galaxie 500, Bedhead/The New Year, among others. You can check that out right here.
Already Drowning is coming out on April 15 through Gizeh Records. You can find out more right here. You should also go ahead and check out Aidan's website.