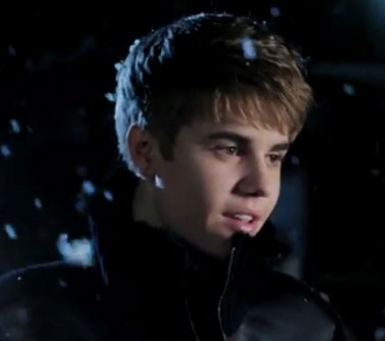 JUSTIN BIEBER INFURIATES ME B. I WANNA SUPLEX HIM ONTO A PILE OF FLAMING BRICKS.
YO JUSTIN BIEBER IS THE WORST MY NIGGA. I LISTENED TO THIS WHOLE SHIT SHAKING MY HEAD VIGOROUSLY. WHAT IS THIS ACOUSTIC FUCKERY B? YO I SEEN THIS NIGGA PERFORMING AT THE VICTORIA'S SECRET FASHION SHOW AND THE NIGGA WAS DRESSED LIKE A SHEMALE FROM TRON. THIS SHIT GOT A WHO'S WHO OF 1992 R&B NIGGAS ON IT B. THERE'S A JOINT ON HERE CALLED "I LOVE THE WHITE STUFF" WITH CHICO DEBARGE ON IT. (JUST KIDDING THAT WOULDA MADE THIS CD TOLERABLE) "SANTA'S COMING GIRL!" THIS NIGGA SAID "SANTA'S COMING GIRL! WOO!" LIKE HE JUST POPPED A MOLLY AND IS SWEATING. YO CAN I KEEP IT REAL WIT YOU NIGGAS RIGHT NOW? JUSTIN BIEBER INFURIATES ME B. ITS LIKE WHEN JUSTIN TIMBERLAKE HAD CORNROWS AND WAS WEARING PARASUCOS, I WAS LIKE "THIS NIGGA GOT SOME NERVE." EVERY TIME I SEE THIS LIL NIGGA ON THE RED CARPET DRESSED LIKE ELLEN DEGENERES AT A YOUNG MONEY VIDEO SHOOT I WANNA SUPLEX HIM ONTO A PILE OF FLAMING BRICKS. WHATEVER THOUGH HE'S NOT STUPID, EVERY 12 YEAR OLD WHITE GIRL ON EARTH IS GONNA COP 4 COPIES OF THIS BULLSHIT EVERY YEAR. THIS IS FOR THE SCENE IN THE NICHOLAS SPARKS MOVIE WHERE THE DUDE RUNS THROUGH THE SLEET AND SNOW AFTER A BUS THAT'S CARRYING AWAY HIS ONE TRUE LOVE, BUT WAIT!! HE STOPS THE BUS AND SHE GETS OFF AND LEAPS INTO HIS ARMS!! *CUE BIEBER.MP3*...YO SHOUTOUT TO USHER THOUGH THAT WEASEL FACE ASS NIGGA IS SWIMMING IN A POOL OF MONEY AND BLACK MARKET WHITE PEOPLE ORGANS OFF THE STRENGTH OF THIS NIGGA B.
I GIVE THIS SHIT 0 PILES OF DUTCH GUTS OUT OF 5 CUZ THIS NIGGA HAD THE CAUCACITY TO DO A JOINT WITH BUSTA RHYMES (WHO IS SIGNED TO EVERY RAP LABEL ON EARTH) AND RAP ALL FAST ABOUT GIVING TO CHARITY OR SOME OTHER HOLIDAY BULLSHIT.
STANDOUT TRACK: *PUTS CD ON WALL* *SHOOTS CD* THAT'S THE STANDOUT TRACK NIGGA.
The Kid Mero will be reviewing Christmas albums for the next twelve days. Find more of his holiday cheer on Twitter--@THEKIDMERO