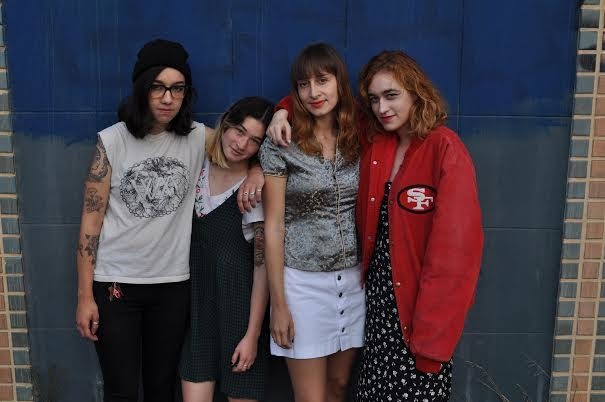 Sunshine's nice 'til it explodes and kills us all.
If you've ever put on red lipstick while contemplating the fact that once you're dead your entire face will rot off anyways, you might understand the macabre undertones to this sunshine-y single by The She's from San Francisco. Just as make-up is a distraction from the reality of our aging bodies, the doo-wop break-down in "Cherry Red" deranges a morbid message into blissed-out harmonies: "Youth can fade in bleach blonde braids/ stuck behind deciding how to live before you die/ In twenty years you're burried deep and they don't even cry." Go ahead and throw a funeral for yourself because this song is both the party and the come down.
"Cherry Red" is featured on a split 45 from Empty Cellar. Stream the single below and pre-order the split here.