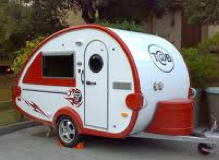 And why 2012's hip-hop mini-movies ruled the pack.
Look at The Rembrants. hey recorded the Friends theme and have (probably) been living off a mountain of cocaine ever since. Nowadays, though, a thirty-second playover while people wait to watch Pretty Little Liars isn't gonna move records. Apparently someone figured out you could get music for free, so no one buys them anymore or something?
Instead, the music industry has been gripped by some Nolanesque hyper-marketing campaign and they've been releasing theatrical trailers for albums. Some are great, but there are others, like Keane's dismal promotional video, which leave me wanting to crawl back into my duvet den of self-loathing and hibernate from the emotionally devoid, cold world outside.
After watching the Keane trailer, I sat inside that den, wrapped up in my blanket of self misanthropy, pondering what makes a good album trailer. Pondering, however, is only good for poets and clever people, so, I grabbed my laptop and decided to find out for myself. Here's what happened.
The Trailers That I Thought Were Good
Flying Lotus - "Until The Quiet Comes"
The short film that preceded Until The Quiet Comes is so immaculately shot that it wouldn't be out of place as a trailer for a Cannes-nominated film. Basically, the cinematography is GREAT. Sure, it's abstract as fuck, but in an interesting –let me eyeball you – kind of way. The short bursts of samples from the FlyLo record were enough to get my musical taste buds racing. Not only had I learned that Flying Lotus would slot right into the OST of a Terence Malik epic, but also, that I would quite like to hear this album. A trailer done well. Ten points!
Kanye West – My Beautiful Dark Twisted Fantasy
Although strictly a full-length short film, Imma pick this as a trailer, purely because we were gifted segments of it prior to the album. My Beautiful Dark Twisted Fantasy provided the blueprint for thematic promotional materials. Look how lavish and exquisite it is! Yet, Kanye would drop tracks and new videos almost weekly, giving things away for free that probably cost a hundred stacks to make. Nice guy. Like the FlyLo video, the best thing about the Kanye promotional campaign is that it combines snippets of new tracks with visuals that make you feel like you're watching something that's won an award already.
The Trailers That Made Me Sad :(
Keane – Strangeland
This is the Ikea of trailers. It's been flatpacked, sent out via YouTube and left for the public to depressingly try to piece together. I'm pretty sure that the director locked himself in a room for an hour and repeatedly watched Co-Op funeral ads before he came up with the storyboard. The problem with this trailer – aside from it being shitty – is that it's full of all sorts of positive quotes like "THIS IS THE BEST ALBUM WE'VE MADE (I think)". You know when they put things like that in the trailer; it's always a lie. I've seen way too many films at the cinema to know this.
The Killers – Battleborn
If only because there are no self-appreciating quotes, this trailer is a little better than the Keane one. But aside from that, it looks like the band are trying to sell some weird kind of E4 show called Battleborn, in which four mood-ridden twenty-somethings hang out in the desert. Unless you're the type of person that gets excited by Brandon Flowers' cheekbones, then there's not much here to get an earboner about.
The Results
OK, admittedly, there are only four trailers involved in this competition. This isn't a dissertation. I've already got one of those to do and it makes me cry every time I'm alone at night. But, out of the above four, the ones that made me want to listen to a record, and therefore served their purpose, were by hip-hop artists.
In the above examples, Kanye and Flying Lotus dropped some visual artistry and included a butt-load of new music, whetting the appetites of myself and the rest of the internet. They were abstract enough to be intriguing, as opposed to the Battleborn trailer, which was as vague as it was boring. With My Beautiful Dark Twisted fantasy, the record was so deeply written as a thematic story, that it warranted a trailer (and full length film.) The same can be said for the ambience-soaked aural plotline of Until the Quiet Comes.
Hip-hop's trailers are leading the way forward because their artists know when to release them. They aren't put together, as a simple advertorial for every mash and gravy record that comes out, like the Keane film. They add another dimension to already colourful, deep, records. They partner visuals with the thirst for new music. They don't need to talk about how they "SLAVED FOR MONTHS OVER THIS RECORD" because A. They've got Twitter to do that. And B. They let their art speak, yo.
So until the day comes that we see a guitar-based record that warrants a trailer (I think the last was probably Arcade Fire's The Suburbs, or Tame Impala's Lonerism) I don't want to see any more.