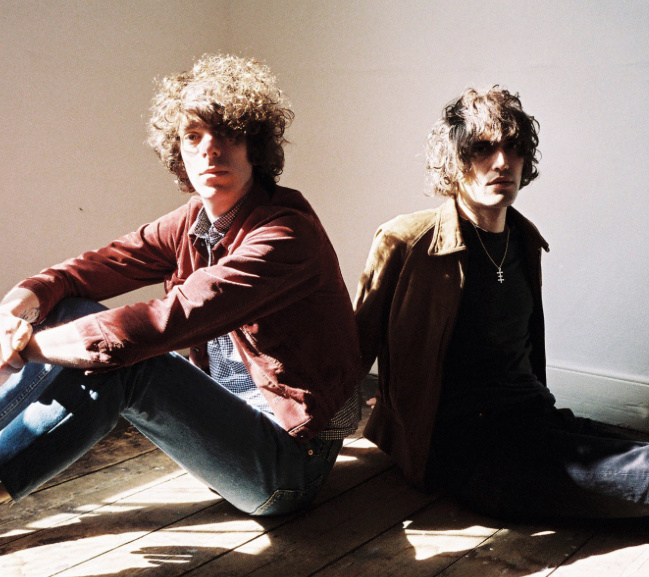 The British duo apply mouth-to-mouth to the decade of free love.
It's been a couple of years since I last heard from this London-based duo. Back then their single "Who Thought," with its ear-wormy, descending guitar line and velvety harmonies, was on constant rotation. It was so steeped in the 60s it made me want to don a leather fringe vest and no pants and run through the long grass proclaiming my commitment to free love. Thinking about that now, it's probably a blessing they dropped off my radar—such behavior is not a strong look.
Having said that, I'm happy to welcome Argentinian Max Claps and James Hoare (also the guitarist in Veronica Falls) back to the fold via this new song "Magazine." Featherlight and an excellent addition to the English indie-pop canon, the video flickers like a lost transmission. You can totally imagine falling asleep in front of the TV and waking up to this at 4am and being woozily delighted that you did.
The Proper Ornaments debut album, Wooden Head, is out on 7/8 via Slumberland.
Kim is partial to British indie-pop and she's on Twitter - @theKTB.
Related:
The DNA of Metronomy's album Love Letters
Back & Forth - St. Etienne and Veronica Falls