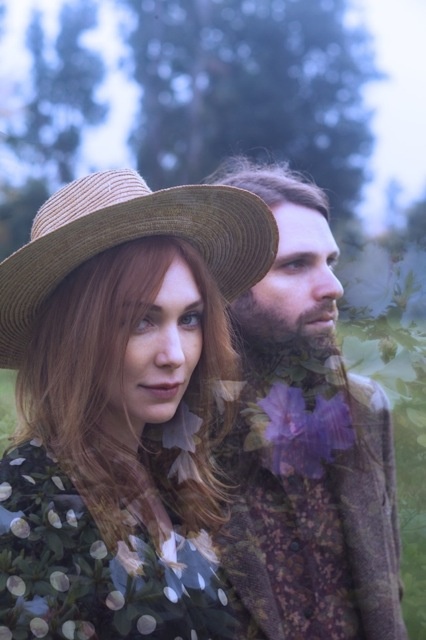 A live, in-studio session with these psyched-out LA noise-rockers.
The Newtown Sessions is a new bi-weekly in-studio series, brought to Noisey by our friends over at Newtown Radio, the Brooklyn-based online radio station.
Surprises are what really make fringe music festivals. Seriously, hear us out: at CMJ, SXSW, Primavera, Coachella, Sasquatch (well, major fringe music festivals anyway) you get to float by on a range of substances on minimal sleep. If you're lucky, you'll see a new artist take you completely by surprise. It's one of the best reasons we all get fucked up and go to music festivals in the first place, at least that's the idea.
Last year at SXSW in Austin TX, we were blown the fuck away by Tashaki Miyaki, a band from LA who we'd only heard of vaguely of, at a showcase presented by Death + Taxes and Solid Gold at Cheer Up Charlie's. Tashaki went on right between Young Prisms and Dirty Beaches, and it was thrilling and beautiful to watch the band animate the crowd with a subtle and powerful fusion of 60s surf pop and psychedelic noise.
When CMJ rolled around, we invited the LA noise-rockers to record a session with us in Brooklyn, and we were pleasantly surprised once again by their mind-melting sound.
Watch Tashaki Miyaki perform "Get It Right" and "Keep Me In Mind" here.
Listen to the full session recording right here.