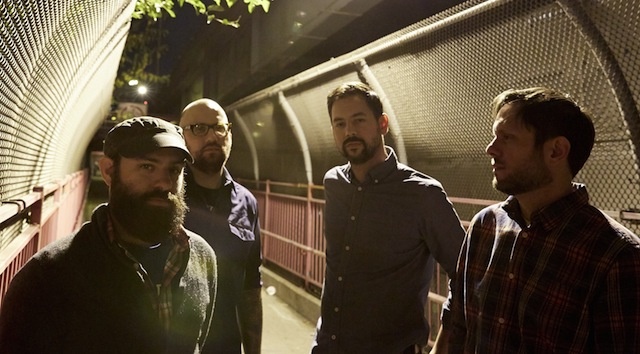 Don't call it a comeback.

Photo: Mike O'Shea
The Jazz June is what you'd call a band's band. While they never really hit it big, they were responsible for a sound that made their contemporaries in the indie rock/emo scenes tilt their heads and take note of what the hell this little band from Kutztown, Pennsylvania was doing. Whether you've heard of them or not, you've surely heard countless bands they influenced. Now, while their contemporaries of the late 90s—like Braid, Mineral, and American Football—enjoy the fruits of a second coming in a renewed scene, so too has The Jazz June crept back into action. They are preparing to release After the Earthquake, their first new album in over 12 years. But instead of regurgitating what they and others did over a decade ago, the band has reinvented themselves, giving a new generation a style to mimic.
After the Earthquake is out on November 11 and you can stream it below. Pre-order it from Topshelf Records here.
;