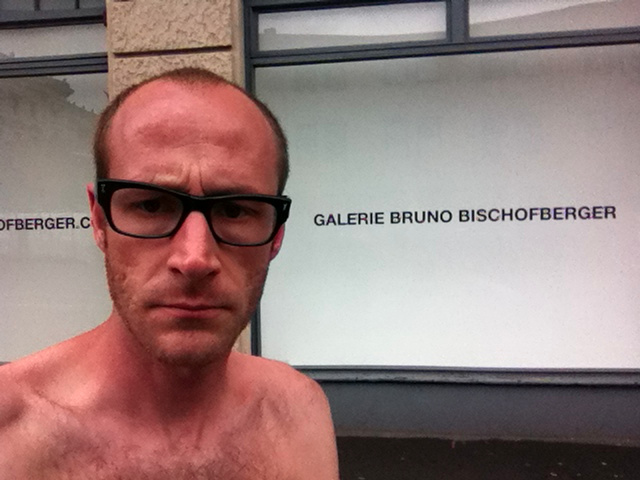 We recently noticed that Matt Maust's Instagram feed has been filled with semi-nude photographs of him in museums all over the world. His band, the Cold War Kids, is currently on tour, and with any luck you could show up at a local museum for a few free t

Matt Maust at the Dieter Roth Foundation in Berlin, Germany.
When you become an adult, it's important to twist your "culture knob" from time to time. That means taking in Noh Theater, reading real books by real writers, and eating salads at least one time every month. It also means going to museums from time to time. What it does not mean is going to those museums and taking your shirt off, exposing your patchy chest hair and saggy love handles to any and every patron of the arts who's trying to get their daily dose of "art."
That's what's been going on with Matt Maust lately. He's the bassist for the Cali indie rock band Cold War Kids, and for some reason he's been hitting up local museums on his current tour and getting topless.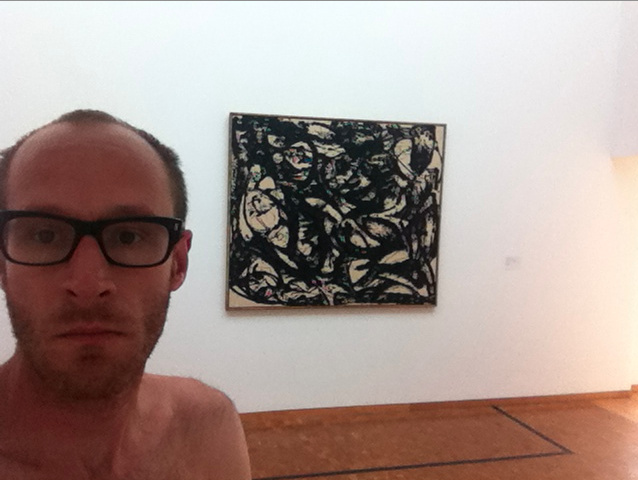 Matt with a Jackson Pollock.
We noticed this on his Instagram feed, which you should now follow, even if you aren't a fan of the band. He's currently out with Cold War Kids on their tour for Dear Miss Lonelyhearts, and with any luck you could show up at a museum in your town and get a clear view of his happy trail, nipple hair, and that cute little spot about your butt where those dimples are.
They're traveling across the country right now with the Lumineers, and you should check out their tour dates by clicking right here. Also, you should show up at every local museum and hang out until Matt turns the art world into a gun show.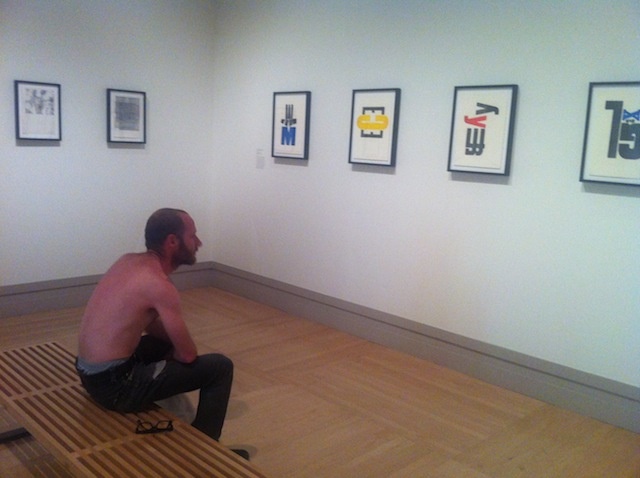 At the Los Angeles County Museum of Art.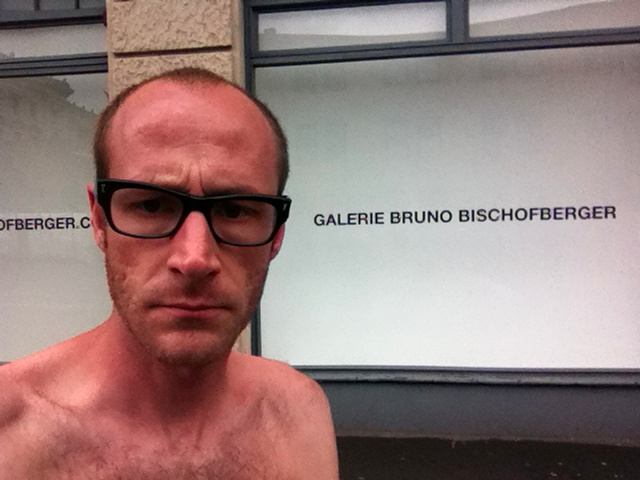 Outside the Galerie Bruno Bischofberger in Zurich.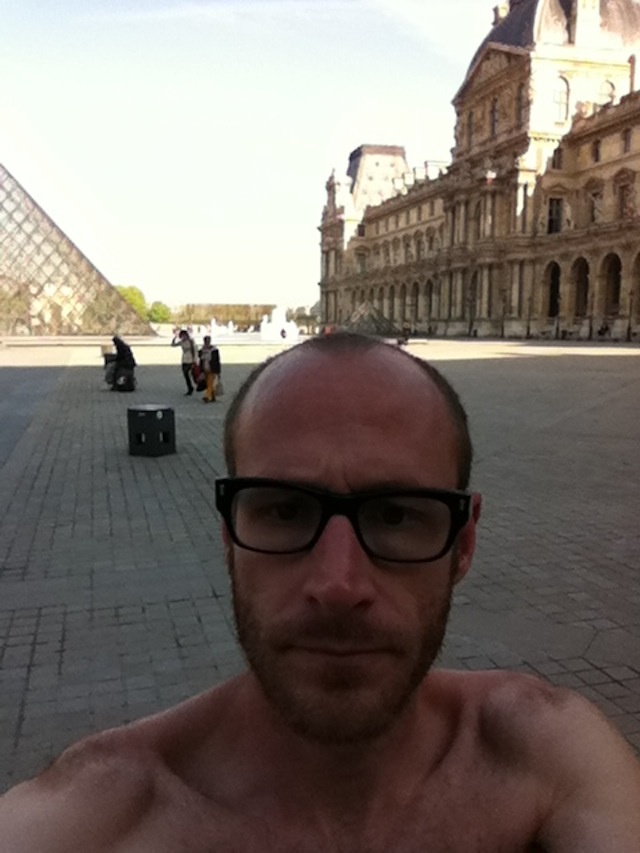 Matt at the Louvre in Paris.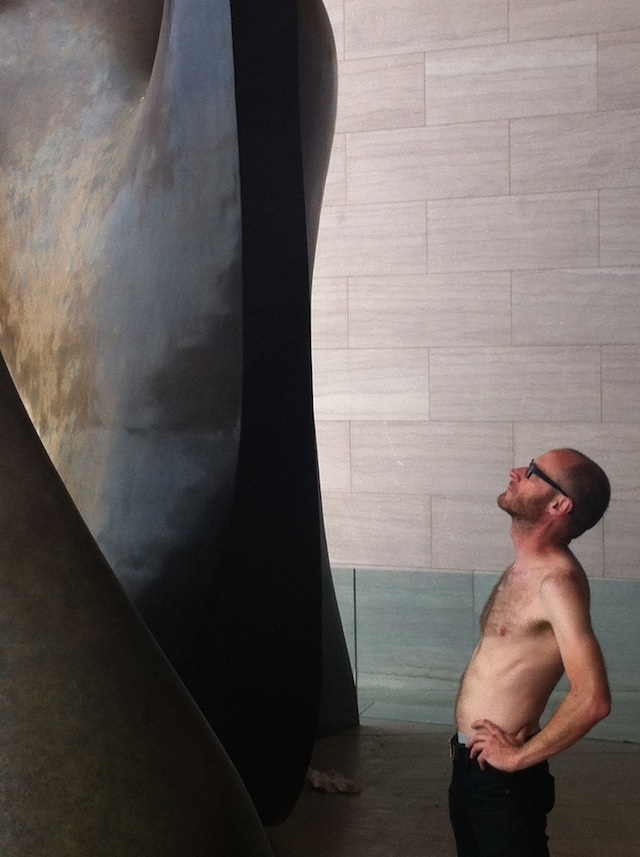 The Smithsonian, in Washington, DC.
There are many, many more of these, and you should check out Matt's Instagram to see the rest. You can find him here: @mistermauster