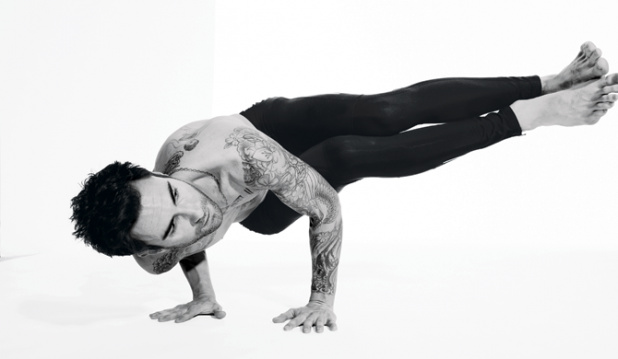 We look to the lead singer of Maroon 5 to explain everything there is to know about being a functional human being.
Few human beings are in the same universally-loathed-but-ultimately-innocuous-as-fuck boat that Adam Levine of Maroon 5 is. Yesterday, an interview with the singer ran on the Refinery 29 website where Levine said a bunch of amazingly clueless things and it made me want to be his friend, even though he's pretty obviously a sentient tribal arm tattoo crossed with a lingering bro hug. I got to thinking that maybe Adam Levine had lots to say to me and the rest of us all on our journey into fully grown bro-hood. So I looked up a bunch of Adam Levine interviews on the Internet and cobbled together this official Adam Levine Life Guide:
ADAM LEVINE ON ODDS/MATH
"For every ten weird things there's always a good one; for every fifty bad ones, there's always two good ones, you know? There are a million different ideas out there—I'm just trying to find the right one."
ADAM LEVINE ON SHIRTS
"I think it's hilarious that anyone wants to see me shirtless."
ADAM LEVINE ON DATES/PSYCHOLOGICAL WARFARE
"I always like to dress up in a tuxedo and tell the girl to dress real fancy. I like to pick her up and go to McDonalds in a tuxedo... It's a good, spontaneous, romantic thing you can do that's also cost-effective... You might be able to take her to the opera afterwards. If you don't like her, you can just take her home... I've never been to the opera by the way. I don't know what I'm talking about."
[Via Refinery 29]
ADAM LEVINE ON NAMING THINGS
"The term 'theater camp' is frowned upon. We call it 'performing-arts camp.'"
ADAM LEVINE ON IF HE'D EVER DATE SOMEONE WHO DIDN'T LIKE MAROON 5
"Probably not. It's like saying, 'Could you fall in love with someone who didn't like you?' I'm not trying to date a fan."
ADAM LEVINE ON MARRIAGE
"The people who I know who are married, 90 percent of them have houses and live in the same place and sleep in the same bed every night... Peer pressure is a motherfucker. Peer pressure plays a huge role in people's desire to get married."
[Via Elle]
ADAM LEVINE ON WHAT IT MEANS TO BE ALIVE
"You win things and you lose things. If you win everything all the time then you wouldn't be human."
ADAM LEVINE ON CHILDBIRTH
"That is an unbelievable process that I still quite don't understand."
[Via wetpaint]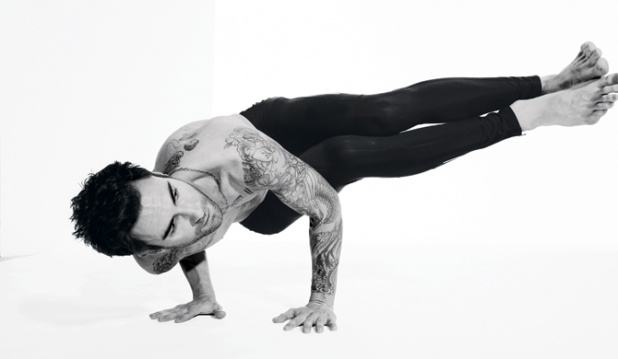 ADAM LEVINE ON YOGA
"Yoga is the union of two Sanskrit concepts: abyasa and vairagya, or focused effort and surrender... There's nothing to win in yoga."
[Via Men's Health]
ADAM LEVINE ON OVERCOMING ADVERSITY
"Do I really have moves like Jagger? Fucking A, no, I don't. But I was going to tell everybody that I did and hoped they believed me."
ADAM LEVINE ON FAITH
"I hate flying. Know why? Because no one really understands how planes actually work."
ADAM LEVINE ON YOGA (AGAIN)
"You know what yoga's good for? I'll tell you what yoga is good for: Fuuuuck-ing."
[Via Details]
Drew Millard spent way too much time on this. He's on Twitter - @drewmillard