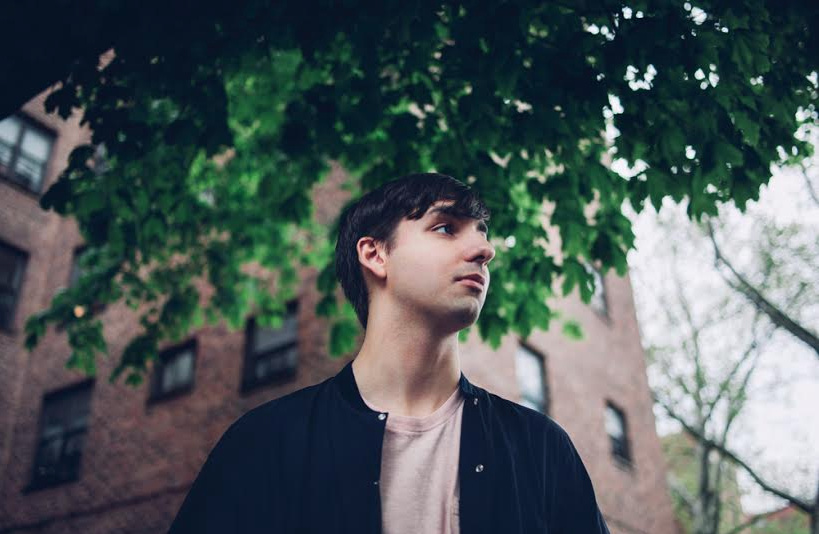 It's motherfucking June, so let's listen to some dream pop.

Credit: Daniel Dorsa
It's motherfucking summer outside. That means it's time to get stoned, go to the park, and make out with someone in a very public manner. And you don't have to care about PDA either because, once again, it's motherfucking summer outside. That's why we're amped to premiere the newest addition to our make-out playlist, recent Carpak signee Saint Pepsi's remix of TEEN's "Not For Long." It's dreamy and poppy and we just want to listen to it and lie on the grass and stare at the blue sky forever. Catch 'em on tour below.
Saint Pepsi
w/ painted palms
6/17 WASHINGTON, DC // Black Cat Backroom
6/18 PHILADELPHIA, PA // Boot & Saddle
6/19 NEW YORK, NY // Glasslands
6/21 MONTREAL, ON // Casa Del Popolo
6/23 TORONTO, ON // Garrison
6/24 DETROIT, MI // Magic Stick Lounge
6/25 INDIANAPOLIS, IN // Do317 Lounge
6/26 COLUMBUS, OH // Rumba Cafe
6/27 CHICAGO, IL // Empty Bottle
TEEN
Jun 03 Toad's Place of New Haven w/ Interpol New Haven, CT
Jun 04 Lupo's Heartbreak Hotel w/ Interpol Providence, RI
Jun 05 Higher Ground Ballroom w/ Interpol South Burlington, VT
Jun 07 Surf Lodge Montauk, NY
Jun 12 Northside Festival Brooklyn, NY
Jun 21 Celebrate Brooklyn! w/ Hospitality, Dum Dum Girls Brooklyn, NY
Jun 26 The Drake Hotel Toronto, Canada
Jul 01 Great Scott Allston, MA
Jul 14 BRIGHTON, UK The Hope
Jul 17 NIJMEGEN, NETHERLANDS Valkhof Festival
Jul 18 BRIGHTON, UK The Hope
Jul 19 SOUTHWOLD, UK Latitude Festival
Jul 20 LEEDS, UK Belgrave Music Hall
Jul 21 GLASGOW, UK King Tuts
Jul 22 LONDON, UK The Lexington
Jul 24 AMSTERDAM, NETHERLANDS Paradiso
Jul 25 HAMBURG, GERMANY Aalhaus
Jul 26 GENT, BELGIUM Boomtown Festival
Jul 28 PARIS, FRANCE Nouveau Casino
Jul 29 LUZERN, SWITZERLAND Radio 3 Fach Voliere
Jul 30 BASEL, SWITZERLAND Hinterhof Club
Jul 31 RORSCHACH, SWITZERLAND Music uf dr Gass
Aug 1 FRANKFURT, GERMANY Das Bett
Aug 2 KÖLN, GERMANY King Georg