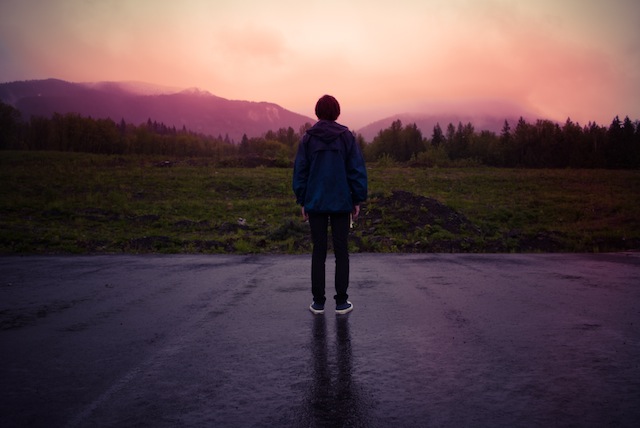 We've got the track here, along with info on the band's summer tour.
On June 5, Vancouver chill-raver Jamison (who releases airy shoegazing electro as Teen Daze) will release his debut full-length, All Of Us, Together, on Lefse Records. Judging from how amazing his 2010 Four More Years EP was, the long-player should be the best thing ever.
Today we've got a little taste of the record to whet your whistle. Here's an exclusive of "What You Feel," a B-side from the record that continues to capture Teen Daze's sunny, upbeat dance:
You can pre-order the record right here, and check out this interview with Jamison by the Creators Project, our arts-oriented sister site. Also, Teen Daze is heading out on tour for the summer. Check the dates below.
Teen Daze Summer Tour:
05/11 - Brooklyn, NY - Glasslands @
05/12 - New York, NY - Pianos @
06/03 - San Deigo, CA - Soda Bar
06/05 - Los Angeles, CA - The Virgil
06/06 - San Francisco, CA - The Rickshaw Stop
06/14 - Saskatoon, SK - MoSo Fest
06/22-06/23 - Calgary, AB - Sled Island Festival
07/03 - Philadelphia, PA - Kung Fu Necktie #
07/04 - New Haven, CT - BAR Nightclub #
07/06 - Cambridge, MA - TT the Bears #
07/07 - Montreal, QC - Il Motore #
07/08 - Toronto, ON - Drake Hotel #
07/10 - Pittsburgh, PA - Billobox #
07/11 - Cleveland, OH - Grog Shop #
07/12 - Chicago, IL - Schuba's Tavern #
07/13 - Detroit, MI - Majestic Café #
07/14 - Milwaukee, WI - The Cactus Club #
07/15 - Minneapolis. MN - 7th Street Entry #
07/17 - Denver, CO - The Hi-Dive #
07/18 - Salt Lake City, UT - Kilby Court #
07/19 - Boise, ID - Reef Boise #
07/22 - Vancouver, BC - Media Club #
# = w/ White Arrows and Beat Connection
@ = w/ Supreme Cuts