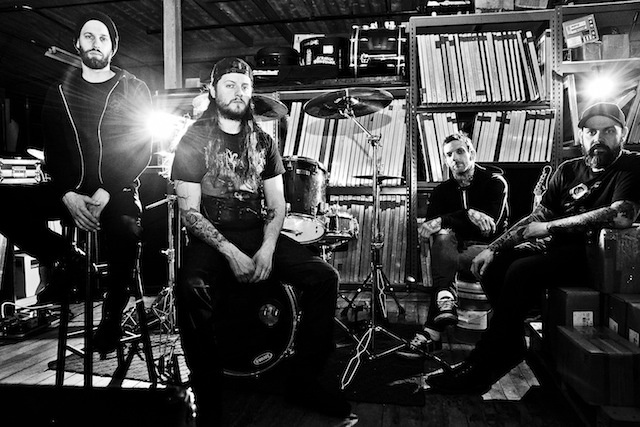 Hatred, streaming in full right now
Bridging the gap between old school Swedish Death Metal and hardcore way before any of these other new jacks, Trap Them is returning for their newest effort Blissfucker, due on June 6th via Prosthetic Records. Much has changed in the three years since the release of Darker Handcraft, including the new rhythm section of Brad Fickeisen on drums and Galen Baudhuin on bass, but one thing remains the same: evil buzzsaw-like guitars, misanthropy, and great songwriting. Stream all eleven tracks of the Blissfucker LP below for the first time.
Noisey is proud to present Trap Them in NYC for FREE! Catch the band at Brooklyn Night Bazaar on July 19th with special guests Coliseum, Incendiary and White Widows Pact. The show is one of a few rare dates for the band, all of which are listed below.