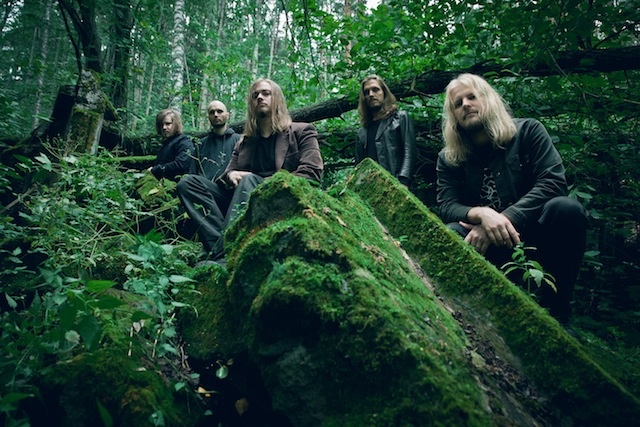 Psychedelic space-rock/black-metal/krautrock sung in Finnish. It goes down smooth, I swear.
There is much ridiculous-ity to Oranssi Pazuzu. Their name sounds like a Japanese salad dressing. Their logo is shaped like a bird (and not even a brutal one). Their song titles are completely in Finnish. Yet despite all of that, Oranssi Pazuzu make the most fascinating black metal laced with psychedelia, krautrock and all things druggy.
And we're not talking short breakdowns of weirdness in between blasting. Their new LP Valonielu is nothing short of a full-on space rock/psychedelia epic that doesn't scrimp on brutality and never gets awkward, fidgety or anything less than interesting. Stream all of Valonielu below and look for it via 20 Buck Spin on 10/15.