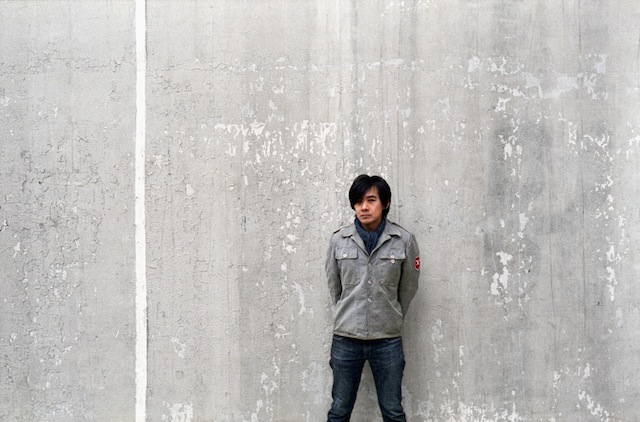 We would say it reminds us of Blade Runner, but the press release beat us to it...
I don't really go out anymore because somewhere between college and getting an early morning job, I became a total grandma, but I used to hang out in circles that enjoyed fog machine-riddled dancefloors and lingering until the wee hours of the night. A frequent face at these spots was Nao Katafuchi, a friendly Japanese fellow I would occasionally exchange greetings with (aside from genuinely liking Nao and wanting to say hi to him, "Hey Nao" is really fun to say).
Once in a while, I'll dust off these combat boots and go out again, and usually, I'll run into Nao, who's become one of my favorite faces to spot around the old stomping grounds. I always knew Nao had really great taste in music (well duh, we're always out seeing the same bands), but I only recently found out he also makes music of his own. And okay, yes, having good taste in music does not guarantee one's ability to make good music—sometimes the combination is enigmatically disastrous—but Nao just gets it.
Perhaps it makes a world of difference when you actually grow up in the time period of the music you try to emulate. Nao was a teenager in the 80s, when he fell in love with electronic music, but too young for clubs and too broke for synths, he collected catalogs and read about them instead, studying up for his next big move. In 1991, he moved to New York City, where he started doing audio engineering for a music production company, and later picked up a guitar to form his own band. After years of trying out different sounds and scenes, he finally found the Wierd Records parties (where I eventually met him) and a crowd of like-minded musicians: Xeno & Oaklander, Epee Du Bois, and Led Er Est, to name a few. That's also where he met Willie Burns, of WT Records, who released Nao's latest album.
That album is called Yumegoto and Nao describes it as "retro futuristic" and I have to agree, given how beautifully it marries the retro styles of 80s synth music with a futuristic sound in this cool Oriental fusion. Weird, I was just going to say how it reminds me of Blade Runner, but that's, like, totally in the press release.
Listen below, via WT Records.