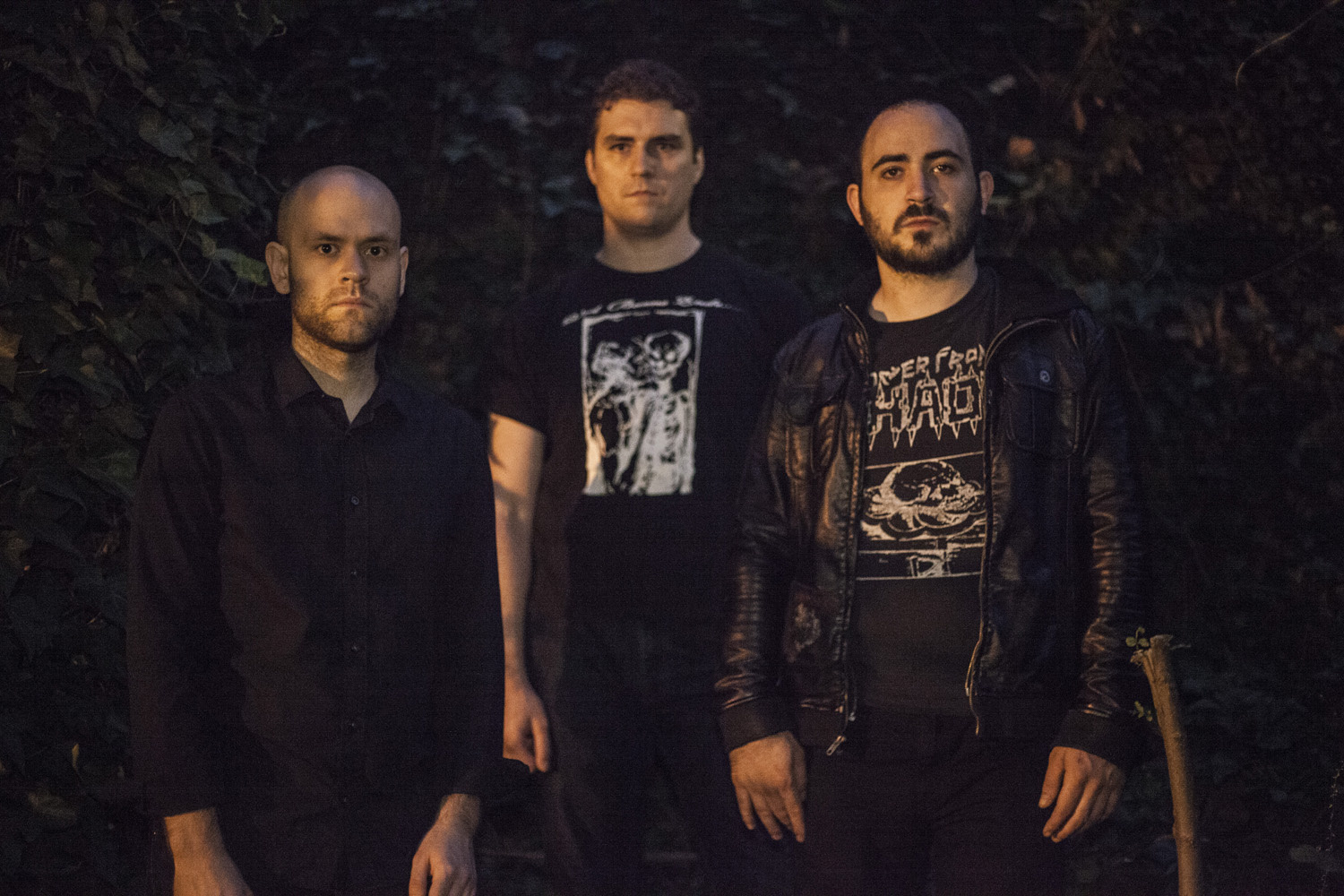 Score one for palatable complexity.
Castevet's new album Obsian is clearly the band's finest hour, a masterwork from the NYC metal trio featuring new bassist Nick McMaster (Krallice) alongside existing members Andrew Hock (Psalm Zero) and Ian Jacyszyn (Copremesis, Veins, others). Progressive is the first descriptor that comes to mind, but the six-track effort is far from 35+ minutes of obtuse wankery; the NYC trio have crafted complex, far from predictable yet triumphant LP that dabbles in elements of black metal and death metal. Stream Obsian in full below for the first time.
Recently named one of the top 30 guitar players under 30, Castevet's Andrew Hock named five guitarists that made a mark on his own style. Details on those guitarists follow.
Derek Bailey
Derek Bailey introduced me to non-idiomatic improvisation. His playing is incredibly distinct and completely singular. I tend to gravitate towards musicians/composers who's work is instantly recognizable within seconds of hearing their music. His usage of wide intervals, inspired by the music of Anton Webern, is also a striking musical technique that had a major impact on me upon first hearing it.
Carl-Michael-Eide(Virus/Ved Buens Ende)
I would say Ved Buens Ende and Virus are the biggest inspirations on my riffing style. Dissonant, beautiful, ugly...It is everything I want out of rock/metal based guitar playing and helped to shape my vision for the riffs in Castevet.
Mick Barr
Another guitarist whose sound is so incredibly distinctive. His combination of an original sonic palette, technical virtuosity, and sense of proportion has been a major inspiration to me over the years and a model of total excellence.
Dennis D'Amour(Piggy) (Voivod)
Unparalleled riffs and depth. RIP.
Joe Morris and Mary Halvorson
I wanted to put these two together because their influence on me is very related. I first heard Mary play when I was 17 and began taking lessons with her. Her articulation, aggressive attack, angular melodic contours and technical prowess struck me immediately. She introduced me to Joe Morris. I totally blown away by his music and fearlessness on the instrument. He became my teacher and mentor for most of my years at college. His teachings were completely invaluable and the amount of encouragement he gave me in own my search of pursuing a unique sound on the guitar and always pushing my technical abilities was crucial to my musical development.