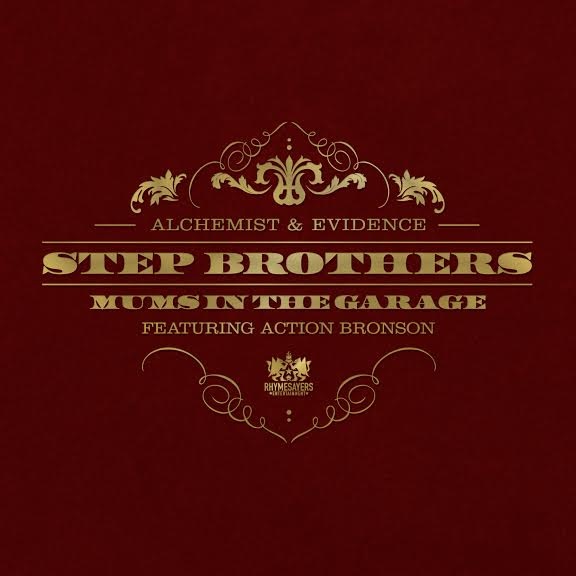 Off of "Lord Steppington."
Alchemist and Evidence are Step Brothers on their forthcoming project, Lord Steppington. They've linked up with Action Bronson—who raps about chewing and spitting food into someone's mouth like a damn bird, smoking on a dead corpse, you know—for their new track, "Mums In The Garage."
"Alchemist is the best rapping producer out. He's better than Kanye West," Evidence said in an email. "This is like "Bound 4" (and that's only because we count Seth Rogen and James Franco's parody video as "Bound 3")."
Lord Steppington is entirely produced by Alchemist & Evidence with appearances from Action Bronson, Roc Marciano, Blu, Fashawn, Rakaa Iriscience, Oh No, Styles P, Domo Genesis & The Whooliganz. It's out on Jan. 21, and you can pre-order it here.
Listen to "Mums In The Garage" below: