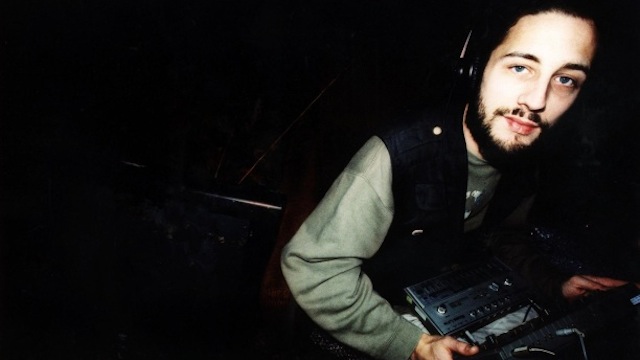 I made a mix that draws from almost every alias used by this electronica monolith.
Last fall, Luke Vibert divulged to Ninja Tune that within his famously massive backlog of tracks, he had a number of unreleased tracks made under the Plug moniker, the name Vibert used for the seminal jungle record Drum N Bass For Papa.
The new collection was titled Back On Time. If anyone can release new tracks that neatly fit a unanimously passe genre, it's Vibert. Throughout his career, he's shirked trends, and one imagines that when he makes music, he is as he appears on stage--stoned with a pinner hanging off his lip, thoroughly enjoying various combinations of funky loops as he tries them out, uninhibited by whoever else might be listening. It's with that ethic that he contributed absolute fire to jungle under nearly all his aliases. The mix below is a reminder that fine things can come out of past fads, and that nothing stays "cool" forever. Time to start wondering who the heroes of dubstep will be.
All tracks on this mix were produced by Luke Vibert under the names Plug, Amen Andrews, Wagon Christ, and Luke Vibert.
Tracklisting
1. "I Shot Killer Pussy"
2. "Feeling So Special"
3. "Comfy Cozy"
4. "DrumNBass for Papa"
5. "Fused Into Music"
6. "Cut '97 (remix)"
7. "Rendleshack"
8. "Military Jazz"
9. "Come On My Skeleton"
10. "Fast & Bulbous"
11. "Astronaut"
12. "Junglism"
13. "Mind Bending"
14. "Blomen"
Follow Abdullah at @imyourkid.
Previously - Black & White