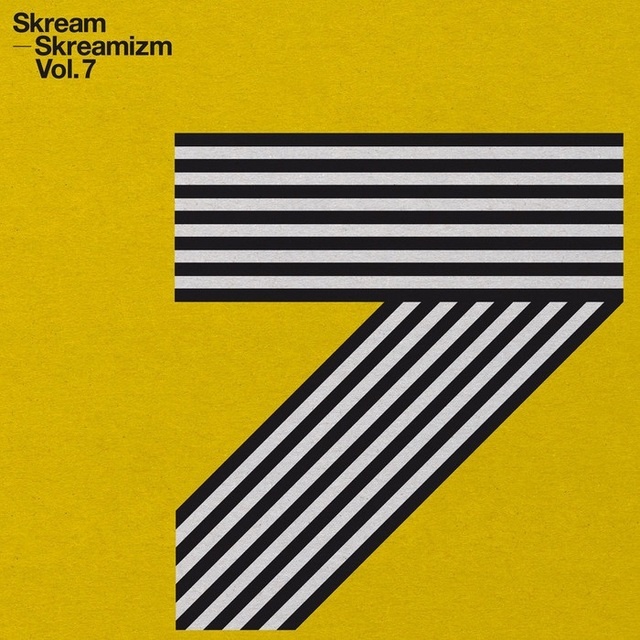 THIS IS MUSIC FOR DUDES WHO WEAR FLOOR LENGTH LEATHER TRENCH COATS AND GLIDE AROUND 7/11 LIKE GETTING A SLURPEE AND TAQUITOS IS A MISSION LAURENCE FISHBURNE SENT THEM ON.
YO AT FIRST I THOUGHT THIS WAS DJ SCREAM, CUZ RAP NIGGAS ALWAYS SPELL SHIT WRONG (ON PURPOSE?) BUT IT'S NOT IT'S SOME SWEDISH NIGGA. I ACTUALLY DON'T KNOW IF HOMIE IS SWEDISH BUT WHEN I LISTEN TO THIS SHIT I PICTURE A SKINNY SWEDISH DUDE HUDDLED OVER A LAPTOP MAKING THE SERATO FACE.
YO WHAT EXACTLY IS DUBSTEP? CUZ I'M LISTENING TO THIS SHIT AND IT SOUNDS LIKE RAM TRILOGY CHOPPED & SCREWED B. IS THAT WHAT DUBSTEP IS? DUBSTEP IS A METALHEADZ COMPILATION THAT MICHAEL WATTS FOUND IN HIS COUCH ONE DAY WHEN HE WAS BORED? THIS "INHUMANE" JOINT SOUNDS LIKE HORROR MOVIE P-NO MUSIC B. LIKE THAT PART IN THE STRAIGHT TO DVD "HORROR FILM" THAT OPENS WITH A WEIRD SEX SCENE IN A WAREHOUSE OR SOME SHIT. THIS IS MUSIC FOR NIGGAS WHO WEAR FLOOR LENGTH LEATHER TRENCH COATS AND GLIDE AROUND 7/11 LIKE GETTING A SLURPEE AND TAQUITOS IS A MISSION LAURENCE FISHBURNE SENT THEM ON. CHILL MY GUY. YOU ARE NOT A FUTURISTIC ASSASSIN FROM A POST APOCALYPTIC WILLIAMSBURG, YOU ARE A BABYDICK NERD WHO CALLS HIMSELF "SILVER PHOENIXX" IN REAL LIFE CONVERSATION. (TWO X'S IN PHOENIXX BRUH DON'T GET IT FUCKED UP!!) AND HAS NEVER EXPERIENCED THE SCENT OF A HUMAN VAGINA EXCEPT FOR THAT ONE TIME YOUR COUSIN SLEPT OVER AND YOU SNIFFED HER PANTIES SHE LEFT IN THE BATHROOM. (YOU'RE GROSS)
THERE'S A JOINT ON HERE WITH KELIS WHICH IS FUNNY BECAUSE YESTERDAY I WROTE A SOLANGE REVIEW AND BASICALLY SAID SOLANGE WAS TRYING REAL HARD TO BE WEIRD, CONVERSELY KELIS IS EFFORTLESSLY WEIRD AS FUCK B. THAT BITCH IS WEIRDER THAN WATCHING A SPONGEBOB MOVIE WITH THE SOUND OFF, ON SHROOMS. SHOUTOUT TO HER FOR KALEIDESCOPE AND ALSO FOR RUINING NAS' LIFE. "COPY CAT" IS THE ONLY JOINT ON HERE WITH VOCALS. I GUESS THAT'S GOOD SINCE YOU CAN'T POSSIBLY LAY ANY TYPE OF VOCALS OVER DIGITAL FARTS WITHOUT SOUNDING LIKE A FUCKIN ASSHOLE. YO IF YOU ARE AN ADVERTISING PERSON DOWNLOAD THIS AND USE IT AS THE BACKGROUND MUSIC FOR YOUR NEW COMPUTER COMMERCIAL THAT SHOWS A LAPTOP FALLING THROUGH THE AIR WHILE PAINT SPLASHES AROUND IT IN SLOW MOTION. THIS IS THE PERFECT MUSIC FOR THE NEW BEATS BY DRE STUPID ASS GIGANTIC $500 HEADPHONES COMMERCIAL WITH SOME BLACK DUDE SPORTING A MOHAWK AND GLASSES AGGRESIVELY JUMPING OFF A NEON COLORED CUBE IN SLOW MOTION. WHATEVER COMMERCIAL YOU USE THIS SHIT FOR IT GOTTA BE IN SLOW MOTION B. "STICKY" STARTS OFF SOUNDING LIKE SOME SHIT THAT'S ON A HED KANDI "BEACH HOUSE" COMPILATION THEN TURNS INTO DIFFERENT PITCHED DIGITAL FARTS. THIS SHIT IS TERRIBLE B. WHENEVER THAT SHIT ENTERS MY EARHOLES I FEEL LIKE I'M SUPER MARIO WHEN YOU START TO RUN OUT OF TIME AND THE MUSIC SPEEDS UP ALL FAST AND I HAVE A MAJOR ANXIETY ATTACK AND FALL IN A HOLE.
I GIVE THIS 3 PILES OF DUTCH GUTS OUT OF 5 BECAUSE I JUST BOUGHT A FLOOR LENGTH LEATHER TRENCH COAT AND THOSE OAKLEYS WITH THE BUILT IN HEADPHONES. I'M ABOUT TO GO AUTHORITATIVELY WALK INTO MCDONALDS AND DRAMATICALLY POINT AT THE MENU WHEN THEY ASK WHAT I WOULD LIKE TO ORDER. *CHANGES NAME TO M3ROXIM GLADER*

STANDOUT TRACK: "COPY CAT" CUZ IT HAS KELIS ON IT, EATING HER BUTT & DOING "IN THE MORNING" WITH HER AT A KARAOKE BAR IN BELGIUM IS ON MY BUCKET LIST.