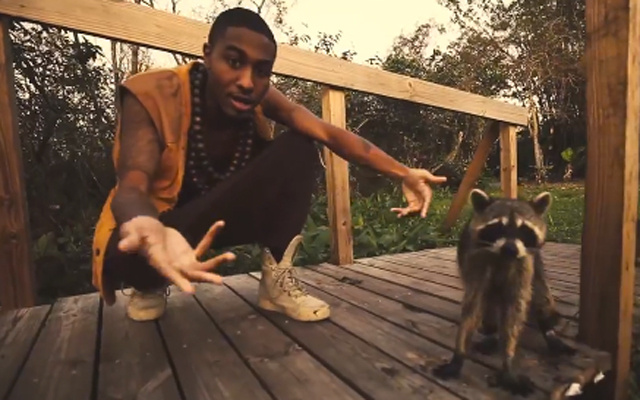 Raccoons, alligators, and swamps—oh my.
Okay, okay we know everyone's really fucking excited for The Cool Kids comeback. Take a minute, pause those two tracks they dropped yesterday, and pay attention: Sir Michael Rocks has a ton of solo material right now, too. He's gearing up to drop his Banco project soon, and we have the exclusive first video off Banco for "Memo."
Sir Michael Rocks is a pretty damn adventurous dude, if you didn't already know. So, there's a ton of cool animals in the video—although, raccoons are still genuinely terrifying creatures and it makes Sir Michael Rocks look like even more of a badass for getting in a 5 foot vicinity of the little critters. He's ballin, though, did you get the memo?