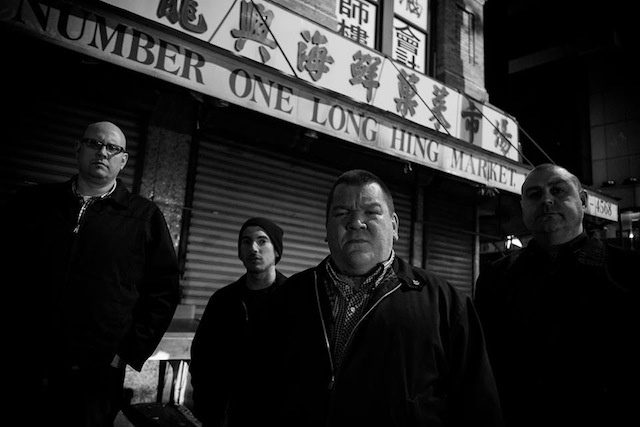 Just can't LOVE enough?
New York Hardcore outfit Sheer Terror are not content to just be a traveling greatest-hits-parade, and as such are readying their first LP in 18 years (!) for release on Reaper Records. Standing Up For Falling Down is more of the band's signature down-tuned, Celtic-Frost-kissed hardcore destruction, showcasing eleven tracks that also address their sense of humor ("Weird, Jealous & Fat," "Love You Like A Leper," "Cigarettes & Farts" anyone?). Check out the band's latest single "The Revenge Of Mr. Jiggs" and tell me that doesn't sound like a fucking bull-dozer of a riff.
Stream "The Revenge Of Mr. Jiggs" below for the first time and look for the new LP Standing Up For Falling Down via Reaper Records on July 15th. Get yours.
If you missed it, we are currently streaming a new track by the mighty Cold World. You may want to catch them at This is Hardcore 2014. Tickets are still available for this Noisey-presented show.