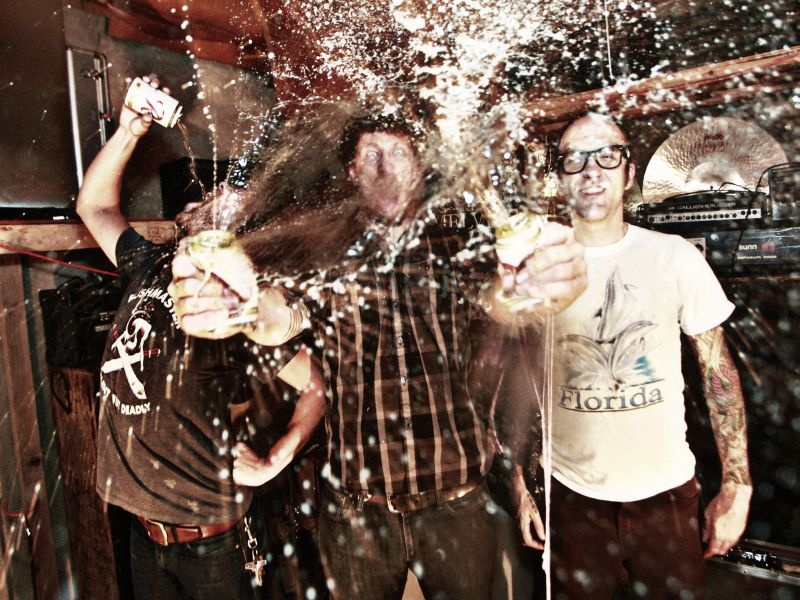 You can almost hear the Pacific Northwest

You ever see a photo of a three-piece band and then you listen to them and think, "No, that can't be right. This band is making too much fucking noise for there to only be three of them." So you go back to the photo and re-check. One...two...three. OK, one more quick count… still three. Maybe there's a guy hiding behind one of those three? …Nope. Still just three. Sandrider will make you do that.
Godhead, Sandrider's sophomore album is out today from Good to Die Records and the Seattle trio seems intent on making the crunchy, distorted thunderiffs the official state motto of Washington, replacing "Oh Fuck, It's Raining Again. Surprise, Surprise." Godhead have a few shows coming up, most of them being in—you guessed it—Seattle. Catch them there and listen to Godhead in its entirety below.
11/30 - Seattle, WA -- KEXP In-studio (pre-taped, airs at midnight 12/1)
11/30 - Seattle, WA @ Neumos w/ Constant Lovers, Dust Moth >> Tix
12/5 – Seattle, WA @ Easy Street Records – FREE!
12/7 - Portland, OR @ White Owl Social Club w/ Gaytheist >> Tix