Get Consumed by Kylesa's Exhilarating New Album, 'Exhausting Fire'
Stream the new offering from Kylesa, the forward-thinking band that's been shaping the Southern music scene for over a decade.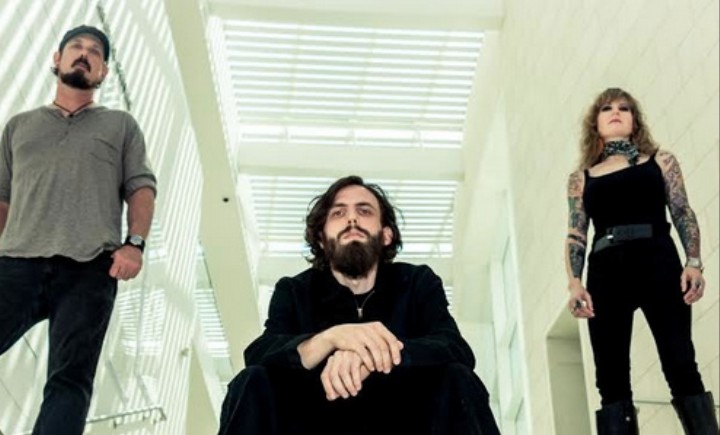 Photo courtesy of Kylesa
Since 2001, Kylesa has been running roughshod over metal's conventions. The Savannah trio erupted alongside hometown heavyweights Baroness and Black Tusk, carving out their own niche in an early 2000s scene crowded with post-this and sludge-that. Helmed by the core vocalist/guitarist duo of Laura Pleasants and Phillip Cope, the band has been rounded out by a rotating cast of drummers—often two at once, which formed a huge part of their live sound for many years. They're currently joined by Carl McKinley behind the kit, who's been holding it down heavy since 2006.
By now, the band really seems to have grown into itself, and Kylesa's new album, Exhausting Fire (out 10/2 on Season of Mist) is the sum of all their myriad influences, from swampy sludge to icy goth, crystallized and refined into perfection. This is the album that finally sees Kylesa achieve their lofty potential; it's the most focused and interesting release in their long discography, and may well signify a watershed moment in their career. They've never sounded better, or more ready to take things to the next level.
Listen to our exclusive stream below: